Al-Kuwait

Coach: Paulo Pereira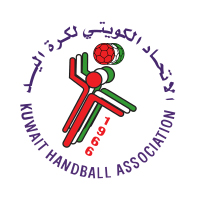 Kuwait
Al-Kuwait
Team Info
Only two sides from Kuwait took part in the IHF Men's Super Globe in competition history, Al-Salmiya in 2002 and Al-Qadsiya in 2007. However, after a 15-year wait, another side from Kuwait is back in business in the competition, with Al-Kuwait making their debut this year.
It was a long time coming – handball is a popular sport and interest is high in Kuwait; finally, they made it after convincing some key players to join Al-Kuwait. Those players really made the difference during the 24th Asian Men's Club League Handball Championship, when they helped Al-Kuwait SC clinch their first-ever trophy in the competition.
Backs Frankis Marzo and Angel Hernandez, both Cuban-born but now representing Qatar and Portugal, respectively, featured last season in the 2021 IHF Men's Super Globe after being loaned by Al-Kuwait SC to Saudi side Al-Wehda, who finished ninth in the competition.
The two are back in contention here and were crucial for their side in the Asian club competition. First, Al-Kuwait lost a game in the group phase, 29:30, against Bahraini team Al-Najma, finishing second in the standings.
However, they beat their fellow side Qadsia SC in the semi-finals 25:20, and secured another win in the final against Al-Najma (28:23), securing a historic participation in the IHF Men's Super Globe, their first-ever and the first one for a side from Kuwait since 2007.
Marzo and Hernandez will be crucial for Kuwaiti's challenge in the competition, especially as the former was the top scorer of the 2021 IHF Men's World Championship, when he recorded 57 goals for Qatar.
Another key member of the time is Tunisian line player Jihed Jaballah, a strong player with plenty of European experience, who is a force both in attack and in defence.
The three players are the only foreigners in the squad, which is completed with players from Kuwait, a red flag for Al-Kuwait SC due to their lack of experience – this could prove crucial in a tough group against Handebol Taubaté and Łomża Industria Kielce.

Key players: Frankis Marzo (left back), Angel Hernandez (right back), Jihed Jaballah (line player)
Qualification for 2022 IHF Men's Super Globe: 2022 Asian Men's Club League Handball Championship – 1st place
History in tournament: Debutants
Group at 2022 IHF Men's Super Globe: Group C (Handebol Taubaté, Al-Kuwait, Łomża Industria Kielce)