Ministros Club

Coach: Jesús Francisco González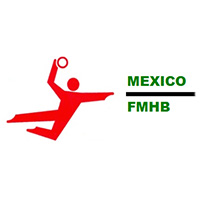 Mexico
Ministros Club
Team Info
Mexico will be the 26th country to send a team to the IHF Men's Super Globe in the history of the competition – and only the second one from the North American and Caribbean Handball Confederation (NACHC), after USA had been previously represented by New York Team Handball Club and San Francisco CalHeat.
And it was all possible thanks to a club from Monterrey, Club Ministros, securing an unprecedented win at the 2022 North American and Caribbean Senior Club Championship, where, against all odds, they managed to turn the tables and bring a huge success to Mexican handball.
Ministros had their share of trouble in the competition, after conceding a 23:27 loss in the first game, against former champions San Francisco CalHeat. However, they secured a 33:26 win against Canadian side Club de Handball de Lévis to progress to the next phase of the competition.
In the semi-finals, they surprised Los Guerrilleros, 31:29, as the Cuban side were thoroughly outplayed, while CalHeat were surprisingly eliminated by another Mexican side, Vikingos de Sonora.
Therefore, history was written as, for the first time, a Mexican side would take the court at an IHF Men's Super Globe and it was Ministros who eventually secured the win against Vikingos, 23:22, after an astonishing comeback, as they were down 7:14 at the break.
Ministros only rely on Mexican players and, therefore, their international experience will be limited for the IHF Super Globe. However, this is one of the first steps in the right direction for Mexican handball.
Jorge Rosales' side do not have stars in the squad, rather than relying on the strength of the team, with plenty of players chiming in, like Luis Avalos or Yael Urbina, who have been their best scorers at the 2022 North American and Caribbean Senior Club Championship.
Ministros will be looking to avoid finishing in last position, due to their lack of experience, as teams from the NACHC have either finished ninth (New York City in 2019) or 10th (San Francisco CalHeat in 2021) in their previous IHF Men's Super Globe appearances.

Key players: Luis Avalos (right wing), Yael Urbina (left back), Lionel Gloria (goalkeeper)
Qualification for 2022 IHF Men's Super Globe: 2022 North American and Caribbean Senior Club Championship – 1st place
History in tournament: Debutants
Group at 2022 IHF Men's Super Globe: Group D (Barça, Club Ministros, Espérance Sportive de Tunis)