Al Duhail

Coach: Goran Dzokic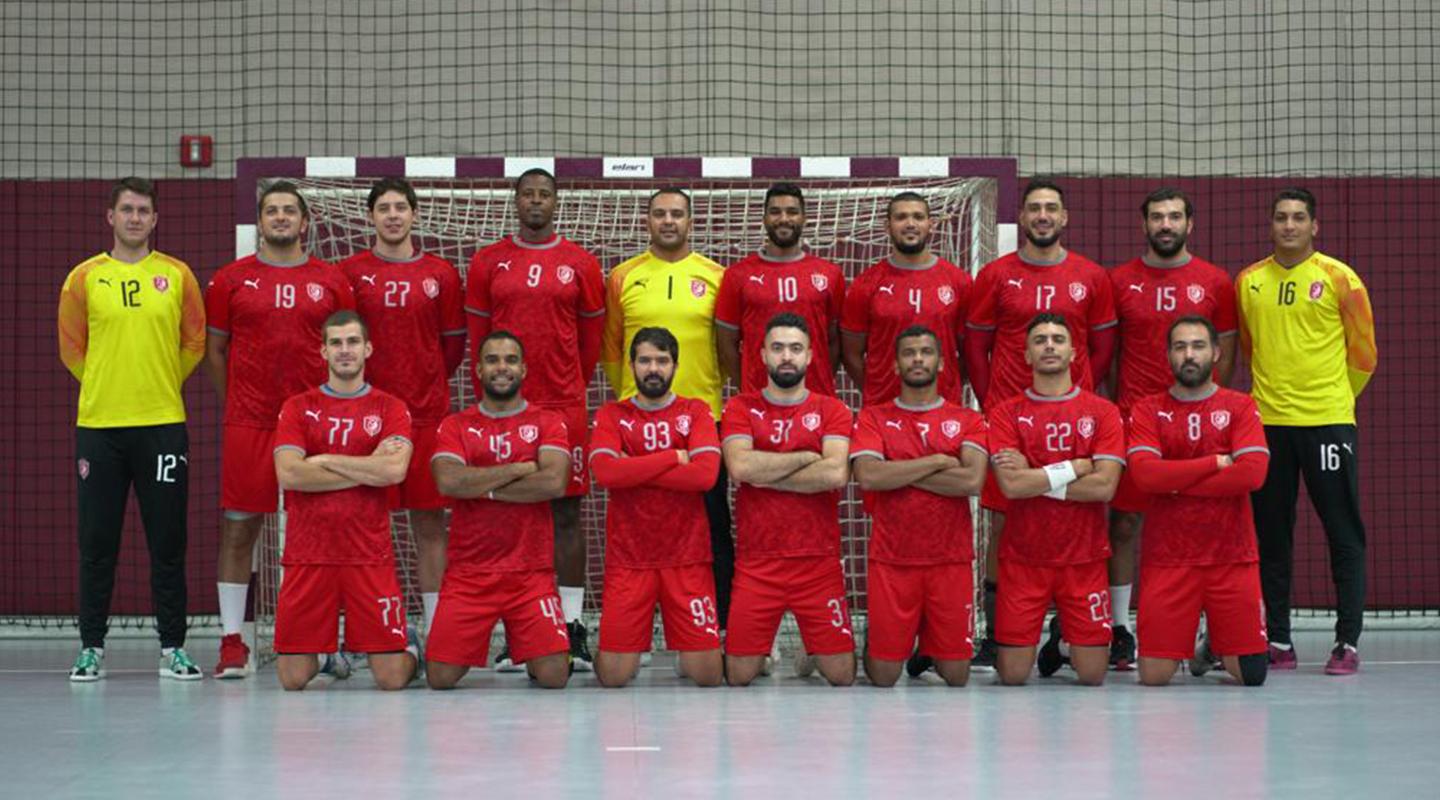 Qatar
Al Duhail
Team Info
Last June, Qatari side Al Duhail SC were crowned champions in the 23rd AHF Men's Club League Championship after a flawless tournament, which saw them seal the title after winning all seven games in Jeddah.
The Qatari team looked flawless at times, securing their second Asian crown, after the one won in the 2017/18 season.
It was a collective performance from Al Duhail, with nine players scoring at least 20 goals in the tournament, much to the satisfaction of coach Goran Dzokic.
Since then, Al Duhail have lost crucial left back Angel Hernandez Zulueta, the towering back born in Cuba, who is representing Portugal, who signed for Kuwait Sports Club, alongside fellow born Cuban, Frankis Marzo, the top scorer of the 2021 IHF Men's World Championship.
Hernandez was Duhail's top scorer in the Asian Championship with 31 goals, with his input being tough to replace.
However, Al Duhail bounced back on the transfer market and convinced experienced Tunisian goalkeeper Marquen Maggaiz to join the Qatari side.
He will link between the posts with Qatari goalkeeper Bilal Lepenica, another veteran, who can easily tilt the balance to his side.
With plenty of Tunisian players in the provisional roster, including the Qatari left back Amine Guehis, but also boasting another experienced left back, Rafael Capote, Al Duhail can spring a surprise or two in the IHF Men's Super Globe. 
Historically, Qatari sides, like Al Sadd, who finished fourth in the 2016, 2017 and 2018 editions of the IHF Men's Super Globe, can be tough nuts to crack, yet Duhail's path to the semi-finals might feature a difficult clash with German powerhouse SC Magdeburg.
While the Qatari side, who finished eighth in the IHF Men's World Championship last January, had five players from Duhail, including Capote, Guehis and Alledine Berrached, a semi-final berth might be too big of a challenge for the Asian champions, despite their good chemistry.
In their first participation as Al Duhail at the 2019 IHF Men's Super Globe – they have also played under the name Lekhwiya in 2016 – the Qatari side finished eighth with a win in three games, against American side New York City THC.
Key players: Marquen Maggaiz (goalkeeper), Rafael Capote (left back), Amine Guehis (left back)
Qualification for 2021 IHF Men's Super Globe: 23rd AHF Men's Club League Championship – 1st place
History in tournament: 2016: 6th, 2019: 8th