Denmark

Coach: Heine Mogensen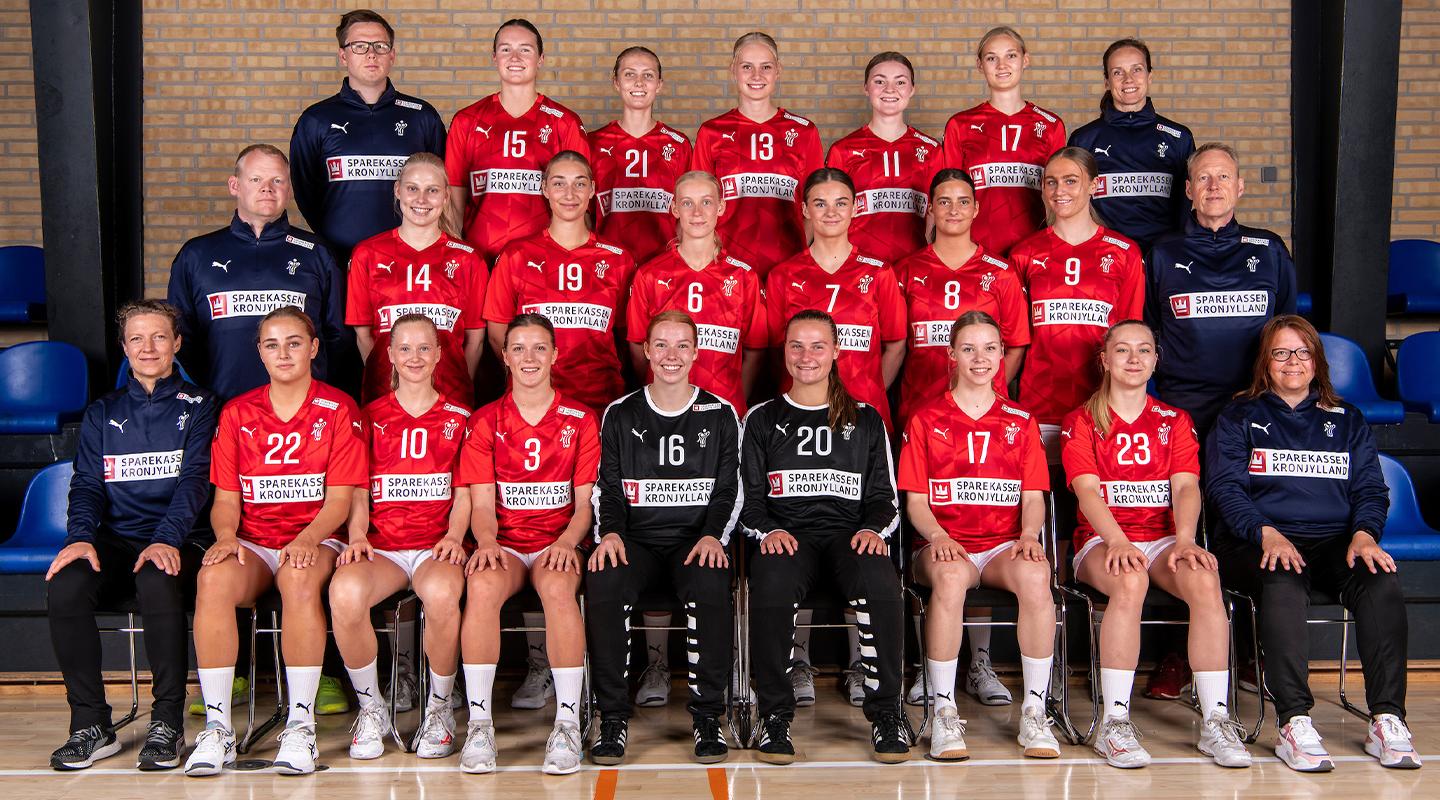 Denmark
Denmark
Team Players
Team Info
Only a single team – the Republic of Korea, with nine medals – have won more than Denmark's eight-medal tally at the IHF Women's Junior (U20) World Championship, as the Scandinavian side come into the tournament once again with high expectations.
When the last finish outside the top 10 – their only one in history – came in 1985, while the only edition they missed was in 2010, it is clear that the system works and Denmark will be heavily favoured in the group phase, where they face Argentina, Montenegro and Italy.
Creating talent has never been a problem for Denmark, who finished on the podium in three of the last five editions of the IHF Women's Junior World Championship, eyeing to improve their performance at Slovenia 2022.
However, one year ago, at the Women's 19 EHF EURO 2021, their tournament was somewhat underwhelming, finishing sixth, after losses against Germany, Russia and Romania – but Denmark are ready to bounce back at Slovenia 2022, with players who improved their experience in their domestic leagues. 
With plenty of creativity, speed and excellent defence, which all fit the mould of Danish handball, Denmark will be one of the teams to beat, especially if the roster will be filled with experienced players, many of which are already playing their trade at the highest level in the domestic league.
Clara Skott, their top scorer at the Women's 19 EHF EURO 2021, has scored 44 goals this season for Kobenhavn in the Danish League, while centre back Thea Hamann Rasmussen has been one of the best centre backs in the competition, with 101 goals in 26 matches for Skanderborg.
 
Key players: Clara Skott (right wing), Thea Hamann Rasmussen (centre back), Maria Berger Wierzba (centre back)
Qualification for Slovenia 2022: Women's 19 EHF EURO 2021 – 6th place
History in tournament: 1977: 10th, 1979: 5th, 1981: 5th, 1983: 10th, 1985: 11th, 1987: 2nd, 1989: 7th, 1991: 3rd, 1993: 4th, 1995: 2nd, 1997: 1st, 1999: 3rd, 2001: 7th, 2003: 7th, 2005: 5th, 2008: 2nd, 2012: 9th, 2014: 3rd, 2016: 1st, 2018: 6th 
Group at Slovenia 2022: Group C (Denmark, Argentina, Montenegro, Italy)