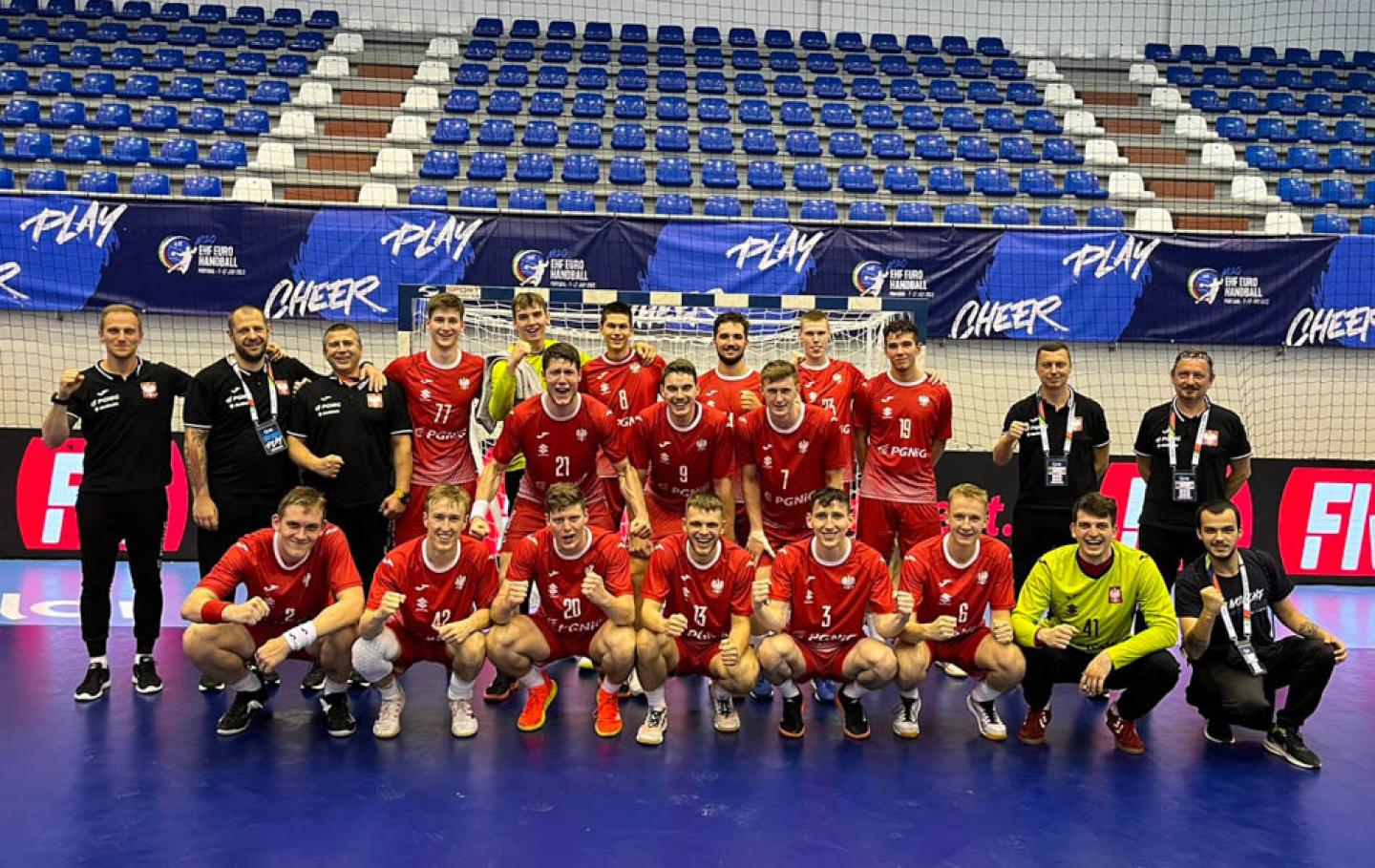 Poland
Poland
Team Players
Team Info
Poland's participation itself in the IHF Men's Junior World Championship is a great achievement for Zygmunt Kamys' team. They are the first to qualify since 2003. For twenty years, no Polish team could manage to be part of the World Championship. 
Ten European teams qualified for this year's edition at the Men's 20 EHF EURO in Portugal last year – but Poland was not one of them. The Polish team played a solid tournament. They lost in the preliminary round against the future European champions Spain and runners-up Portugal. After those two defeats, they collected victories against Norway, Montenegro and Croatia. Especially the match against Croatia was a thriller. After regular play time, the scoreboard showed 29:29, with Poland winning the shootout. 
This time, they will already meet Croatia in the preliminary round. Both teams took part in the same qualification tournament but were in different groups. In March, they played the European qualification tournament. Poland took a secure win against the Czech Republic and played the final against Norway. Having their backs against the wall, Poland turned a three-goal deficit into a 28:28 tie in just over one minute with a converted penalty after the final buzzer. 
Kamys' team has nothing to lose and a lot to win at Poland's first appearance after 20 years of absence. Especially the two wingers and Champions League experienced Szymon Wiaderny and Filip Michalowicz will most likely leave their marks in Group A, which is completed by the reigning champions France and the only non-European team, the USA. 
Key players: Szymon Wiaderny (left wing), Filip Michalowicz (right wing)
Qualification for Germany/Greece 2023: European Qualification Tournament 2023 – 1st in Group B
History in tournament: 1977: 7th, 1979: 10th, 1983: 10th, 1985: 14th, 1989: 12th, 1993: 12th, 1995: 14th, 1997: 4th, 2001: 10th, 2003: 7th, 
Group at Germany/Greece 2023: Group A (France, Poland, Croatia, USA)