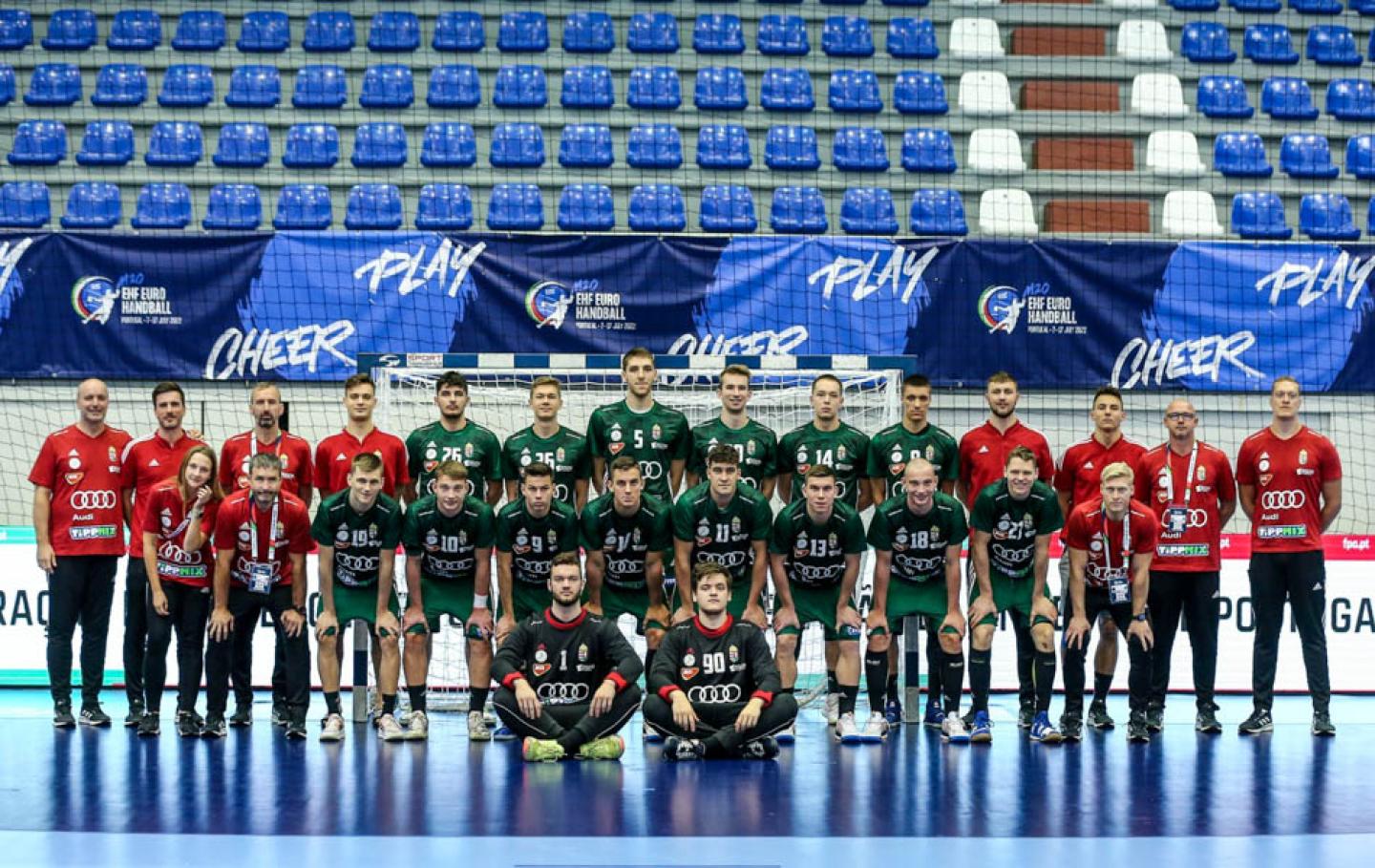 Hungary
Hungary
Team Players
Team Info
The previous edition of the IHF Men's Junior World Championship would have taken place in Hungary if it had not been cancelled due to the COVID-19 pandemic. 
Nevertheless, the young Hungarian team showed great performances, especially at the Men's 20 EHF EURO 2022. They clinched fifth place in Portugal with a commanding six-goal victory against France. This was their best finish in the tournament since 2004. Centre back Péter Lukács and line player Tamas Papp were the driving forces of this great display, scoring 35 and 34 goals. 
For three years in a row, Veszprém's Lukács made an appearance in the highest international club competition, the EHF Champions League. Among the squad are further Champions League experienced players such as Lukács' teammate and right back Zoran Ilic. 
The Hungarian junior squad was not the only Hungarian team to shine bright at a European tournament. At the Men's 18 EHF EURO 2022, Hungary claimed their second semi-final berth in the last 24 years with some great performances from All-star left beck Kristóf Csörgő. 
He was also part of the current Hungarian junior team at the Tiby Cup in April this year. Hungary faced the Men's 20 EHF EURO 2022 bronze medallists Serbia and France and they underlined their rising performance by winning both matches. 
In Athens, they will first meet the only non-European team in this group, Argentina, and then battle out first place in this group against Norway and Denmark. 
Key players: Péter Lukács (centre back), Tamas Papp (line player), Zoran Ilic (right back)
Qualification for Germany/Greece 2023: Men's 20 EHF EURO 2022 – 5th
History in tournament: 1977: 2nd, 1979: 6th, 1987: 7th, 1989: 10th, 1991: 10th, 1993: 6th, 1999: 16th, 2001: 4th, 2003: 15th, 2005: 3rd, 2011: 17th, 2013: 12th, 2017: 5th, 2019: 15th
Group at Germany/Greece: Group E (Denmark, Hungary, Argentina, Norway)