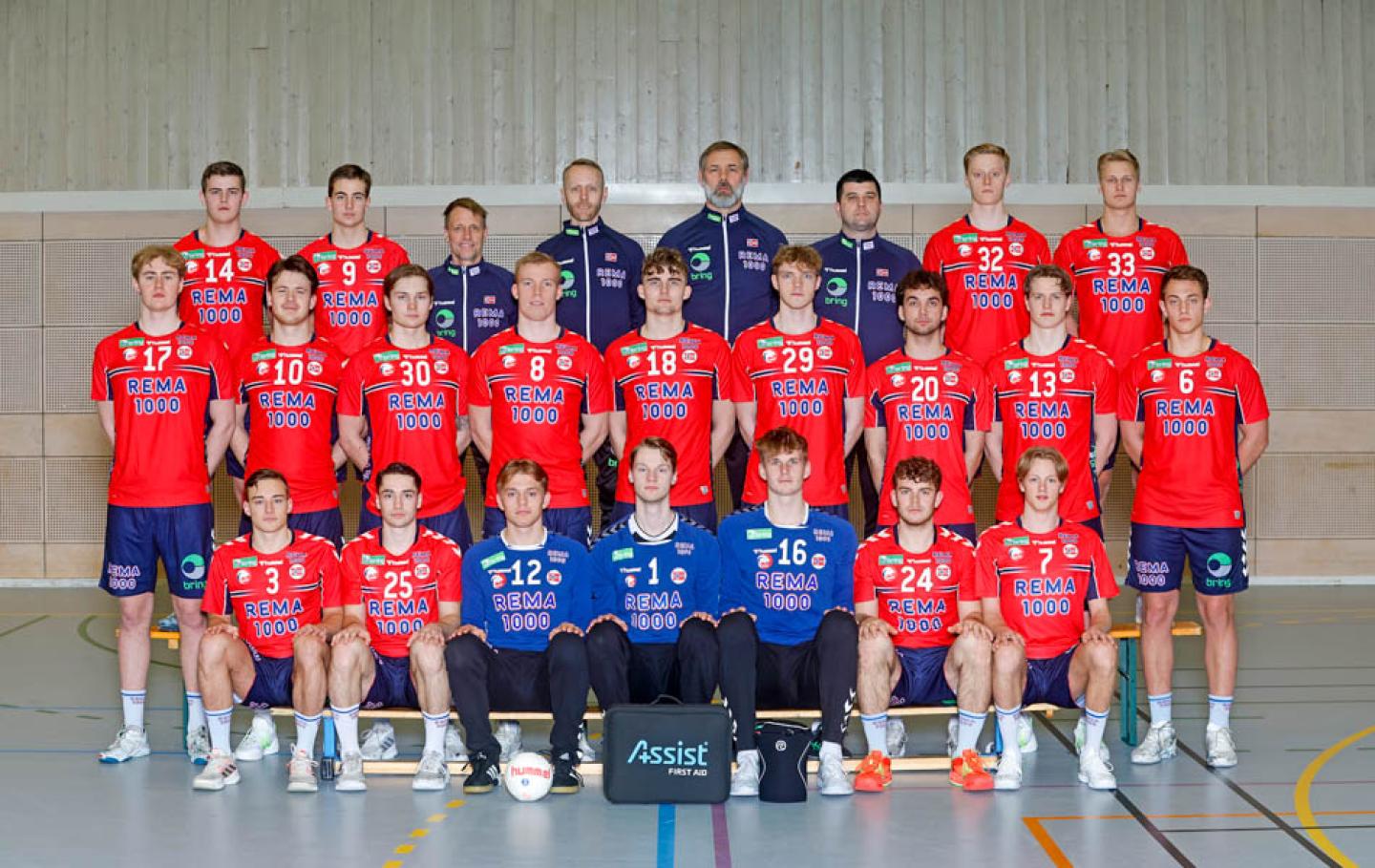 Norway
Norway
Team Players
Team Info
It is the 13th appearance of a Norwegian junior team at a World Championship. Since 2013, when they did not qualify, they improved slowly but steadily – from 15th place in 2015 to 8th place in 2019. It was only the fourth time that Norway placed in the top ten. 
An improvement of their result at the previous edition would be a great recovery from last year's Men's 20 EHF EURO and their worst finish ever at the penultimate place. Norway got another chance to qualify for the 24th IHF Men's Junior World Championship at the European Qualification tournament in Italy this March. They played one match each against the Czech Republic and Poland – only the winner of the group could grab a ticket for the World Championship. 
Both Poland and Norway had beaten the Czech Republic, and everything was set for a great final. Poland had a better goal difference than Norway, who needed a win to qualify. That victory was snatched away after the final buzzer by a converted penalty to end the match in a 28:28 tie. 
However, the Norwegian team got lucky. They will replace the Australian team, who will not participate in this year's edition. Since January, the squad met the Polish team twice in April and took two convincing victories. 
The Nordic side will meet their neighbours Denmark, Hungary, and the South American squad Argentina in Group E in Athens, Greece. In this group they will need to rely on the good performances of Elverum's right back Benjamin Berg, who not only scored 74 goals in the Norwegian league but also netted 20 times in the EHF Champions League. 
Another pair to watch are the left and right wings Even Haugli and Ebbe Stankiewicz. Haugli was Norway's best scorer at the Men's 20 EHF 2022 with 29 goals. Stankiewicz is the only one in the squad to play abroad for the Swedish club Ystads IF HF. 
Key players: Benjamin Berg (right back), Ebbe Stankiewicz (right wing), Even Haugli (left wing)
Qualification for Germany/Greece 2023: Substitution nation
History in tournament: 1977: 18th, 1979: 13th, 1987: 10th, 1993: 7th, 1995: 4th, 1999: 15th, 2001: 14th, 2009: 16th, 2011: 10th, 2015: 15th, 2017: 11th, 2019: 8th
Group at Germany/Greece: Group E (Denmark, Hungary, Argentina, Norway)