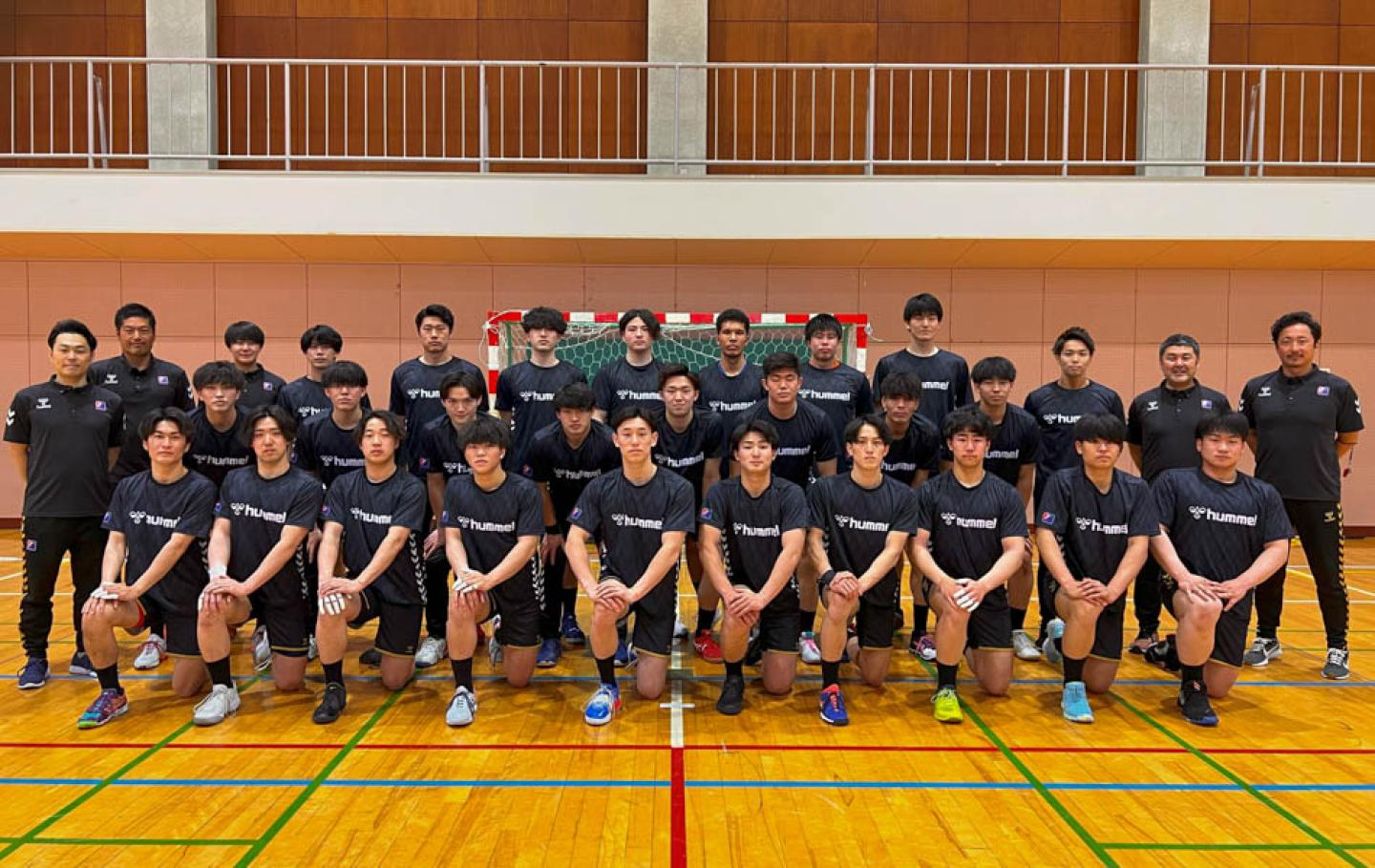 Japan
Japan
Team Players
Team Info
Japan have qualified for the IHF Men's Junior World Championship only for the sixth time in history, but they are coming in hot for Germany/Greece 2023 after securing their first ever continental title last summer.
Despite playing in Bahrain, against the home side in the final, Japan finished the 2022 Asian Men's Junior Handball Championship undefeated, on their way to glory for the first time in history, after an astonishing tournament.
In the preliminary round, they took a 49:11 win over India and a 47:21 win over Pakistan before drawing their game against hosts Bahrain (31:31). With an inferior goal difference compared to Bahrain, Japan finished second in the group and set up a crunch semi-final with Kuwait.
Left wing Ren Arase scored eight goals against Kuwait to lift his side to a 28:26 win, setting up a rematch against Bahrain in the final. There, centre back Naoki Fujisaka scored eight goals himself to earn Japan the title with a 24:20 win over the hosts.
For the third time in the past four editions of the IHF Men's Junior World Championship, Japan made it through, after a 32-year wait was ended in 2015. However, the Asian side has never finished in the top 10 of the competition, with their best result being the 11th place at Finland 1983, while they finished on the 18th place in their last two participations.
With a fast-paced style that can cause problems for their opponents, Japan can turn out to be a dark horse, especially after they proved their mettle in their continental championship last summer.
Yet this group provides excellent competition for Japan, facing two European sides, including the M20 EHF EURO 2022 winner, Spain, and another dark horse, the Faroe Islands, which definitely have plenty of experience at the highest level.
As Angola look to be the underdogs, Japan will need great games against Spain and the Faroe Islands, European teams which do not necessarily suit Japan's style of play, to progress to the main round and have a chance of finishing in the top 10 for the first time in history at the IHF Men's Junior World Championship.
Key players: Ren Arase (right wing), Naoki Fujisaka (centre back), Shin Izumoto (left back)
Qualification for Germany/Greece 2023: 2022 Asian Men's Junior Handball Championship – 1st
History in tournament: 1979: 19th, 1981: 16th, 1983: 11th, 2015: 18th, 2019: 18th
Group at Germany/Greece 2023: Group D (Spain, Faroe Islands, Japan, Angola)