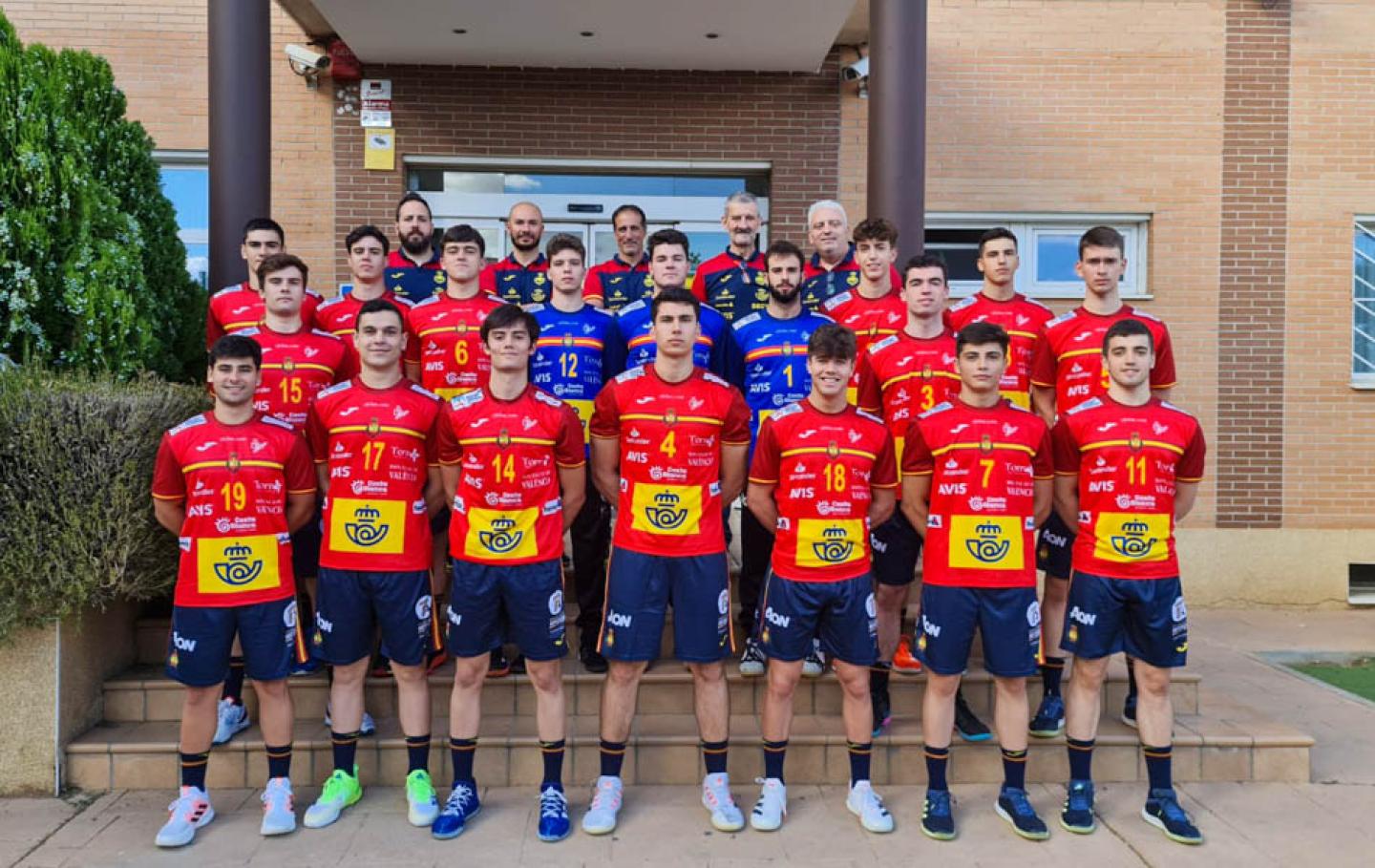 Spain
Spain
Team Players
Team Info
Spain have been one of the most consistent teams in the history of the IHF Men's Junior World Championship, having never finished lower than the tenth place. They have shown outstanding performances time and time again and have clinched six medals in the history of the competition, with only four countries sealing more.
While their last participation in the IHF Men's Junior World Championship saw them finish 10th, a disappointing performance on their home court, "Los Hispanos" have bounced back in superb fashion, dominating their opponents at the M20 EHF EURO 2022, where they secured the gold medal with a spectacular win over hosts Portugal (37:35) last July.
Most of the core of the team has been retained by coach Rodrigo Reñones for Germany/Greece 2023, with some superb talent on disposal, including two players from the M20 EHF EURO 2022's All-Star team, right wing Antonio Martínez Llamazares and line player Javier Rodríguez.
Both centre back Bruno Reguart Massana and left back Jan Gurri Aregay made it to the final of the EHF European League Men this season with Fraikin BM. Granollers, adding more layers of experience to their already stacked skill set, and will now hope to bring Spain back to the podium of the IHF Men's Junior World Championship.
Last year, at the M20 EHF EURO 2022, Spain only conceded a single loss and were the team with the best attack, hoping to bring that consistency and attacking prowess back to Germany, as they aim for a medal.
"The fundamental thing is to arrive in Germany in optimal conditions, we must take into account that the season has not yet ended and that the tournament will be earlier this year. "It is always important to play, to compete, to arrive in the best conditions for such a tournament, and for the level of the team, the evolution of the players is also very important, who this season have been able to have quality minutes in the elite with regularity," says Reñones.
Key players: Bruno Reguart (centre back), Jan Gurri Aregay (left back), Roberto Domenech (goalkeeper), Antonio Martínez (right wing), Javier Rodríguez (line player)
Qualification for Germany/Greece 2023: M20 EHF EURO 2022 – 1st place
History in tournament: 1977: 4th, 1981: 10th, 1983: 9th, 1985: 10th, 1987: 2nd, 1989: 2nd, 1991: 4th, 1993: 9th, 1995: 2nd, 1997: 5th, 1999: 6th, 2001: 2nd, 2003: 4th, 2005: 5th, 2007: 5th, 2009: 8th, 2011: 5th, 2013: 2nd, 2015: 7th, 2017:1st, 2019: 10th 
Group at Germany/Greece 2023: Group D (Spain, Faroe Islands, Japan, Angola)