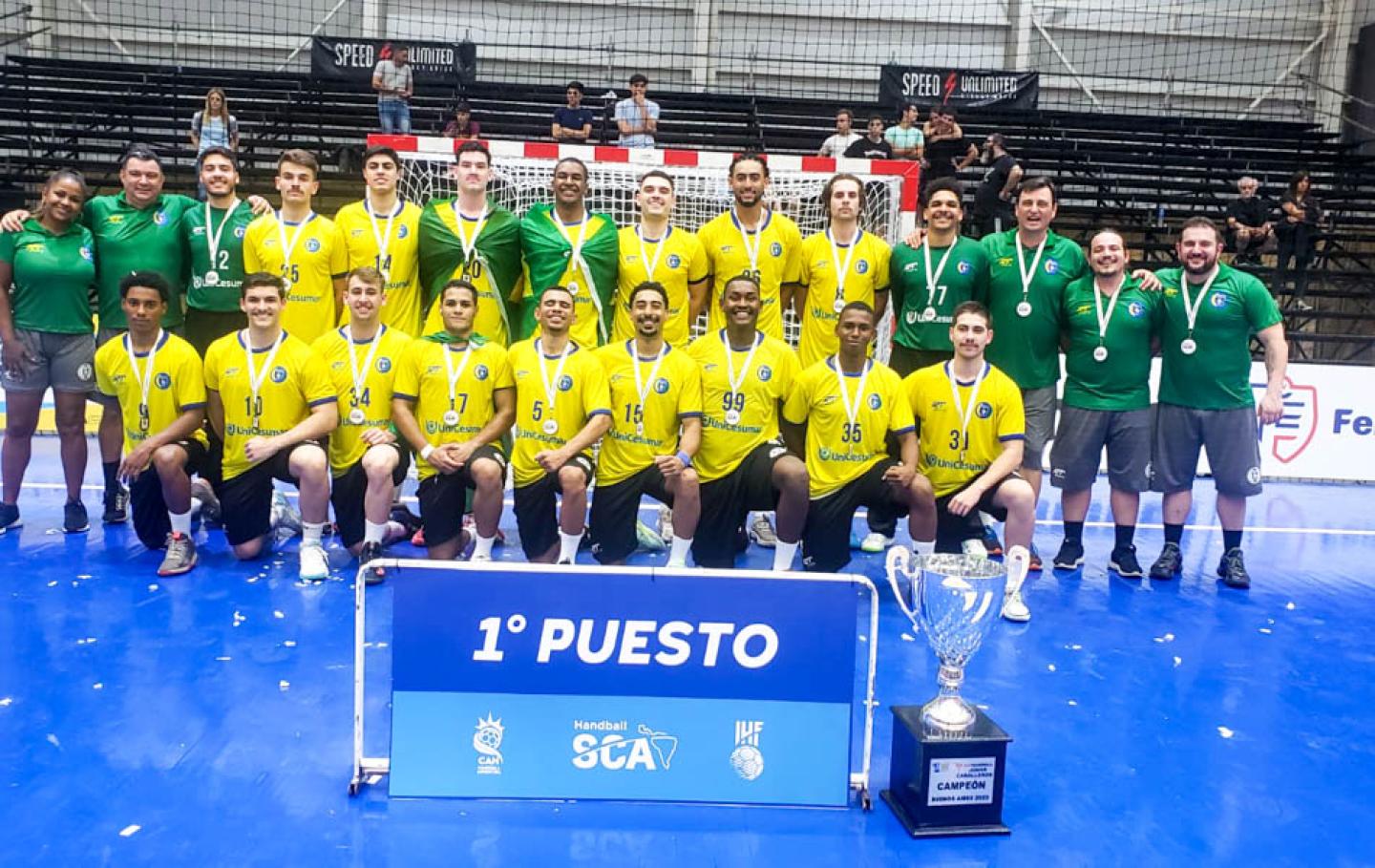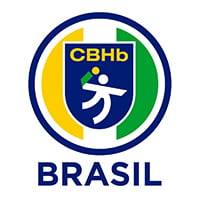 Brazil
Brazil
Team Players
Team Info
Brazil have established themselves as a true power in the South and Central American Confederation at this level in junior handball, having now qualified for the 14th consecutive edition of the IHF Men's Junior World Championship after an excellent performance at the 2022 South and Central American Men's Junior Handball Championship.
In fact, Brazil secured their first-ever trophy at the South and Central American Men's Junior Handball Championship, after losing the first edition in 2019, with a superb display against their rivals last November.
It was always going to be Brazil vs Argentina for the final and the trophy, and the two teams duly delivered on their promise, as Brazil took wins against Costa Rica (40:16), Paraguay (36:13) and Uruguay (32:25) on their way to the semi-finals.
 
A clear win over Chile (27:17) followed, with Brazil showing an outstanding performance in the final against Argentina, the tightest of matches, where they clinched the title with a 27:25 win.
Therefore, Brazil look to play the part of a strong team, as they have always produced excellent players and this iteration of the side also fits the mould, especially as they aim for their first top 10 finish since Bosnia-Herzegovina 2013, when they ended up on the sixth place, their best-ever finish in the competition.
Whether their aim is achieved it is still to be seen, but Brazil will be favoured to progress to the main round from Group C, where they face Portugal, Kuwait and Costa Rica.
The main round is where things get more complicated, with two of Spain, the Faroe Islands, Japan and Angola going into the group too. Therefore, Brazil will need all their power to progress to the quarter-finals for the third time in history.
Whether by coincidence or not, Brazil finished in the top 10 in the 2003 and 2013 editions, securing their best-ever finishes. So, if the coincidence continues, they might clinch a single-digit finish this time around too.
Key players: Hugo Bryan Monta da Silva (left wing), Mikael Lopes Candido (left back), Juan Sebastião Marcos (line player)
Qualification for Germany/Greece 2023: 2022 South and Central American Men's Junior Handball Championship – 1st
History in tournament: 1991: 15th, 1995: 17th, 1997: 16th, 1999: 13th, 2001: 11th, 2003: 8th, 2005: 16th, 2007: 16th, 2009: 9th, 2011: 11th, 2013: 6th, 2015: 10th, 2017: 18th, 2019: 12th 
Group at Germany/Greece 2023: Group C (Portugal, Brazil, Kuwait, Costa Rica)