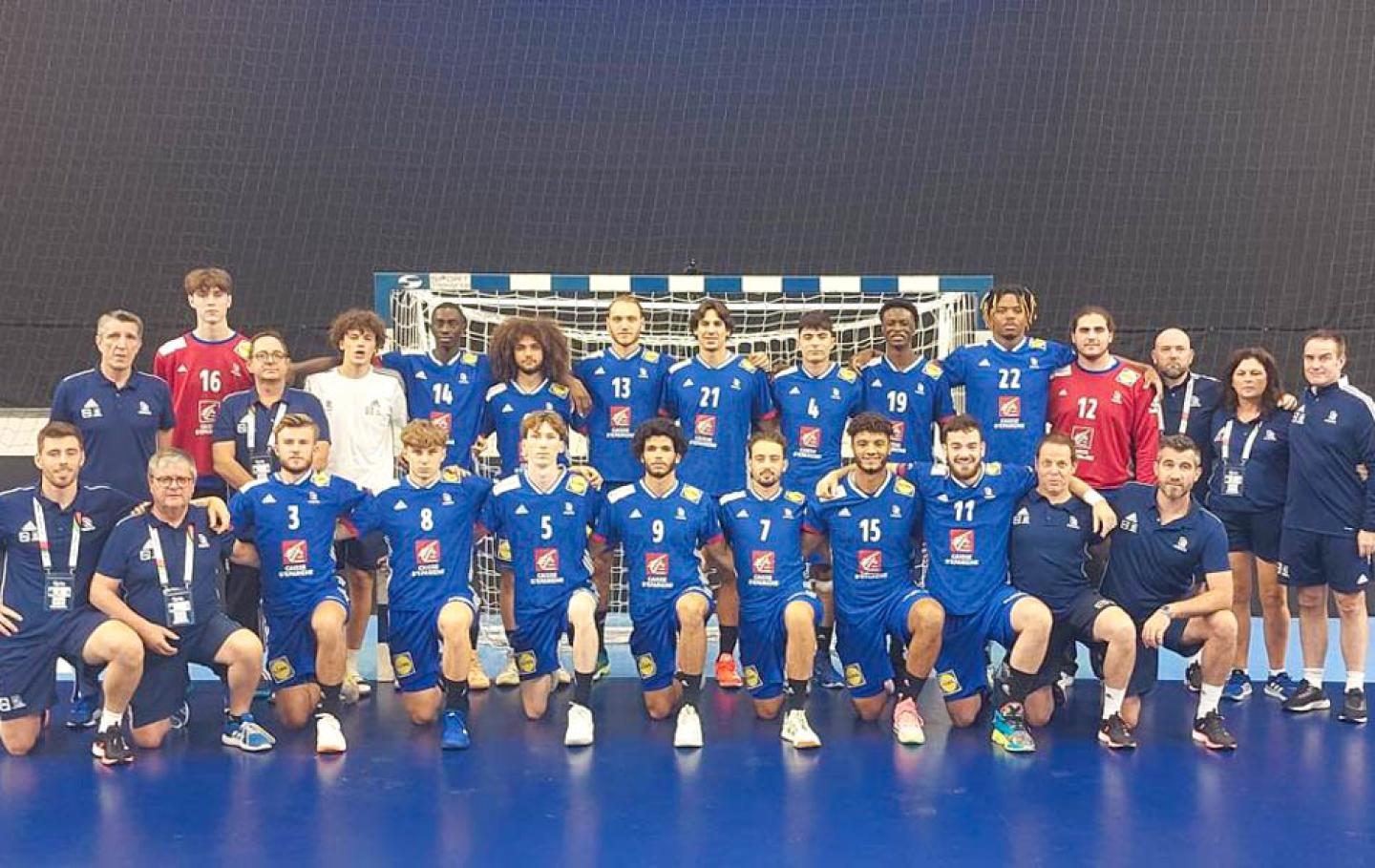 France
France
Team Players
Team Info
The reigning champions France achieved great results over the last ten years at the IHF Men's Junior World Championship. In 2013 and 2017 they finished third, and in 2015 and 2019 they celebrated their biggest success by clinching the gold medal. 
While the 1998-born men's age category won medals at every major tournament, the road for the 2002-born men's age category has been rougher. They finished tenth at the Men's 18 EHF EURO 2021 and got back on track at the Men's 20 EHF EURO 2022, ending in sixth place. 
This outcome has boosted their confidence, but they know it is going to be a long way to the World Championship title. In January, Baptiste Clay and his teammates played a tournament against the reigning Men's 20 EHF EURO 2022 winner Spain and runners-up Portugal as well as this year's World Championship co-host Germany and lost all matches. 
At the Tiby-Cup in April, they finished second after beating Tunisia and losing the final to Hungary. There is still a lot of work to do in preparation for the final event this summer for Yohan Delattre's team. They will face once more Croatia in the opening match – as they did at the European Championship in Portugal last year – and they will meet the USA and Poland, who will complete Group A.
Delattre is confident enough to expect the best outcome of this group for a perfect position in the main round. If they succeed and are one of the best two teams in their group, they will meet Germany. Besides team captain and playmaker Clay, Mattéo Fadhuile-Crepy, right back Hugo Pimenta and left wing Guéric Vincent have become promising players in their respective leagues and on the international stage. 
Key players: Baptiste Clay (centre back), Hugo Pimenta (right back), Guéric Vincent (left wing)
Qualification for Germany/Greece 2023: Men's 20 EHF EURO 2022 – 6th
History in tournament: 1977: 12th, 1979: 9th, 1981: 8th, 1983: 14th, 1987: 8th, 1989: 6th, 1991: 11th, 1995: 7th, 1997: 3rd, 1999: 4th, 2005: 14th, 2007: 7th, 2009: 11th, 2011: 6th, 2013: 3rd, 2015: 1st, 2017: 3rd, 2019: 1st 
Group at Germany/Greece 2023: Group A (France, Poland, Croatia, USA)