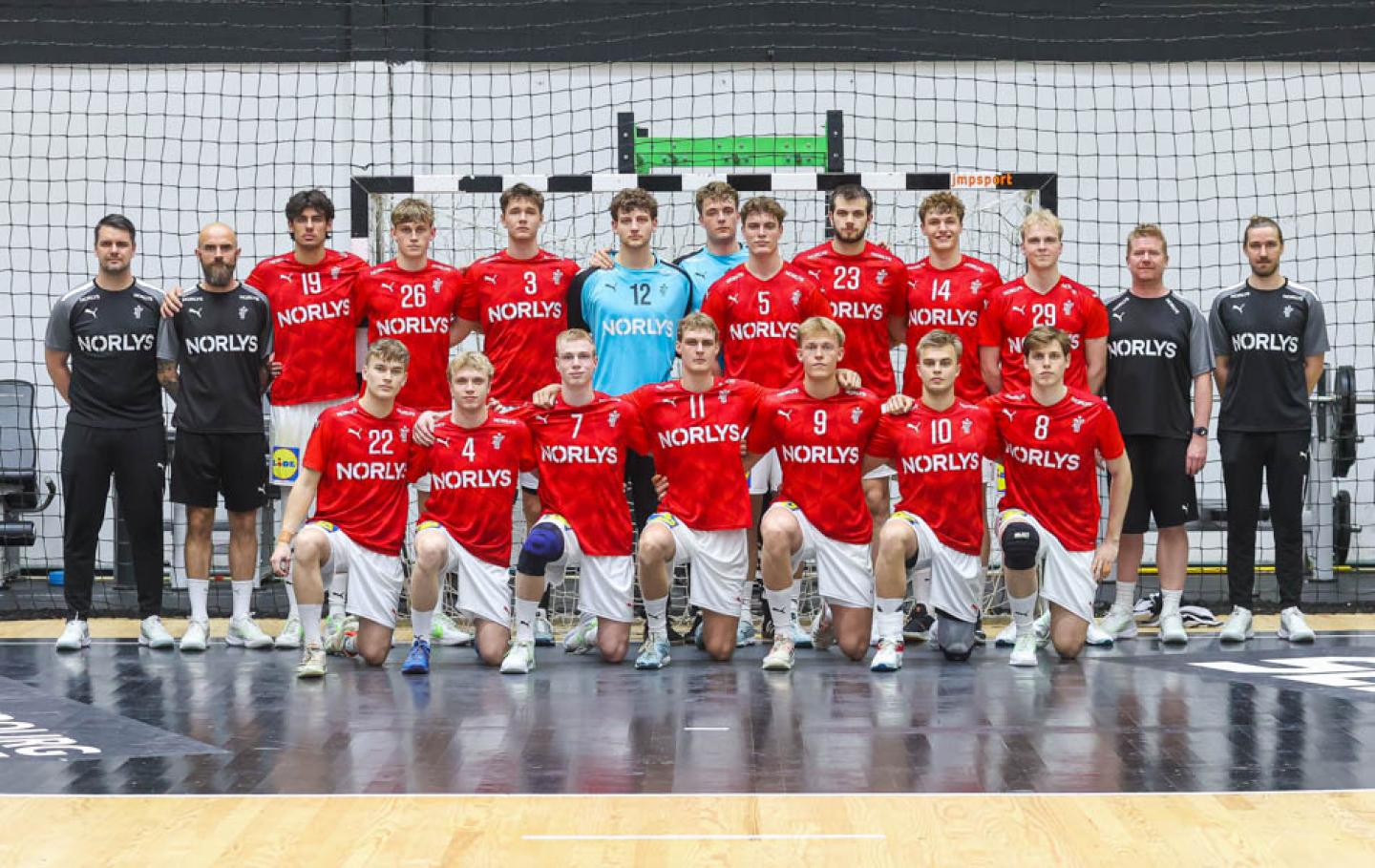 Denmark
Denmark
Team Players
Team Info
The Danish team is the most decorated side in the history of the IHF Men's Junior World Championship with eleven medals. They only missed one edition and were only once not amongst the ten best teams of the tournament. 
In the preliminary round, Denmark will meet a familiar face. They have already played Hungary at the Men's 20 EHF EURO 2022 preliminary round, taking a 28:25 victory. In preparation for the 24th IHF Men's Junior World Championship, they will test against Norway (as well as Sweden and the Men's 20 EHF EURO 2022 runners-up Portugal) at the Scandinavian Open Championship, only a week before the opening match against the Nordic side. 
Group E is completed by the only non-European team, Argentina. If the Scandinavian side and Hungary win their first two matches, everything is set up for a thrilling final at the last match day of the preliminary round. 
It will be the last major tournament for head coach Arnór Atlason, who will join the Danish club TTH Holstebro as their new coach. "It has been a fantastic time with the national youth team, and this has been the hardest decision of my coaching career so far. Working with these boys has given me enormous joy", stated Atlason on dhf.dk.
The Danish attack will be led by Thomas Arnoldsen, who was named best centre back in the Men's 20 EHF EURO 2022 All-star team. The Danish back finished as the second top scorer of the tournament, scoring 54 goals. He made his debut for the men's national team this March, where he scored ten goals in two matches against Germany. 
Key players: Thomas Sommer Arnoldsen (centre back), Joachim Lyng Als (left wing)
Qualification for Germany/Greece 2023: Men's 20 EHF EURO 2022 – 8th
History in tournament: 1977: 8th, 1979: 4th, 1981: 7th, 1983: 3rd, 1985: 7th, 1987: 9th, 1991: 7th, 1993: 2nd, 1995: 9th, 1997: 1st, 1999: 1st, 2001: 6th, 2003: 2nd, 2005: 1st, 2007: 3rd, 2009: 2nd, 2011: 2nd, 2013: 13th, 2015: 2nd, 2017: 2nd, 2019: 5th
Group at Germany/Greece: Group E (Denmark, Hungary, Argentina, Norway)