Germany

Coach: Martin Heuberger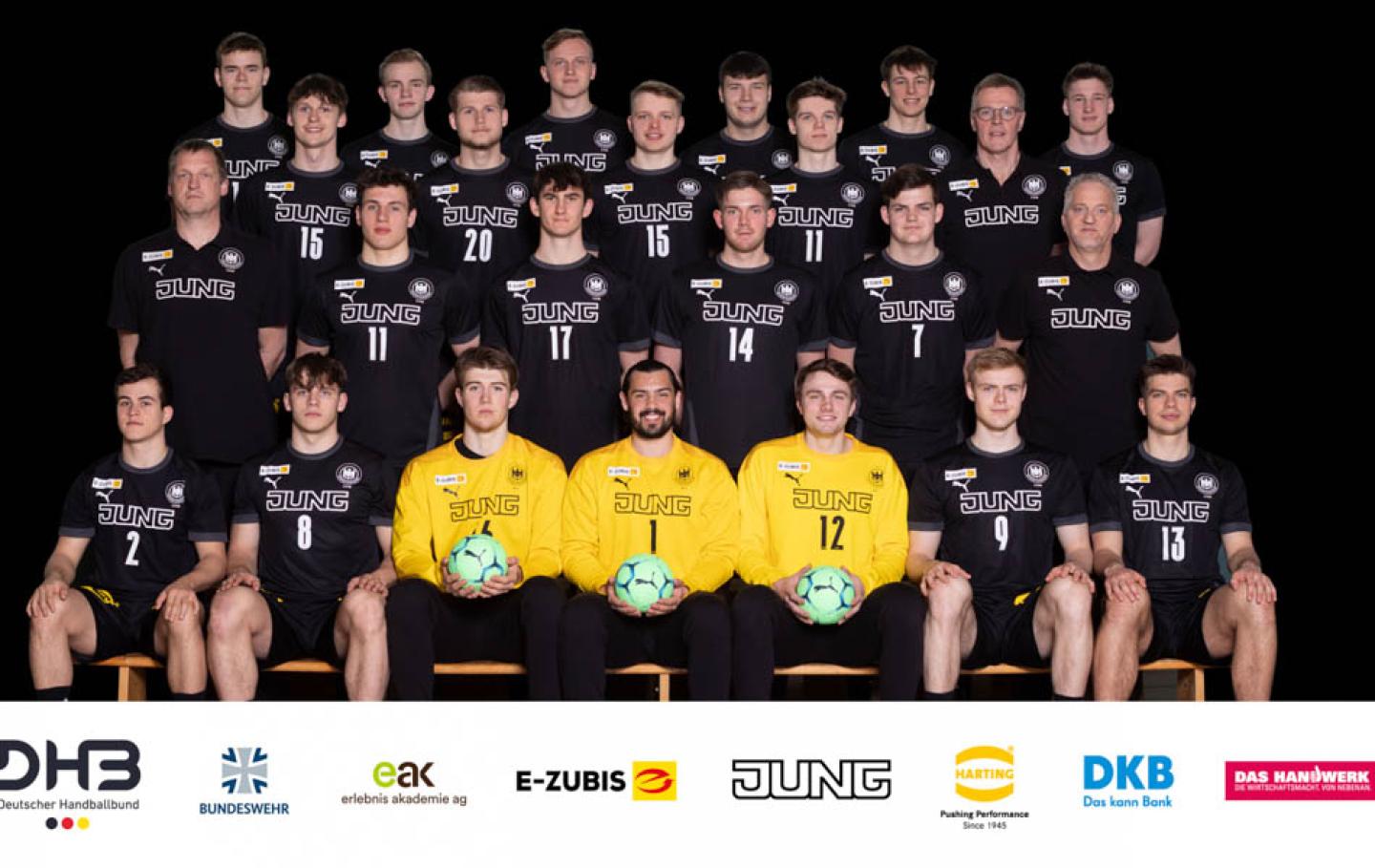 Germany
Germany
Team Players
Team Info
Germany's last podium place at the IHF Men's Junior World Championship came in 2015, when the European powerhouse finished third, sealing the bronze medal. Back in 2009 and 2011, two golden generations brought the gold medal in back-to-back wins, only the third team in history to achieve this.
With the current edition of the IHF Men's Junior World Championship now being played on home court, Germany will aim to secure another trophy, their third in history, with a strong and experienced generation which has already sealed a gold medal.
In fact, eight of the players who helped Germany win the title at the M19 EHF EURO 2021 are still in the squad, both goalkeepers David Späth and Lasse Ludwig as well as outfield players Florian Kranzmann, Renars Uščins, Tim Freihöfer, Justus Fischer, Sören Steinhaus and Niclas Heitkamp, with plenty of them having already featured in the German Bundesliga or in European competitions.
Späth was instrumental in his club team's, the Rhein-Neckar Löwen, sealing of the German Cup last season, saving three penalties in the final against Magdeburg, while Tim Freihöfer, Matthes Langhoff and Nils Lichtlein have all won the EHF European League Men with Füchse Berlin, with Lichtlein scoring 27 goals for the German powerhouse throughout the season.
With this being the first time in history that Germany host the IHF Men's Junior World Championship, the stakes will be high for coach Martin Heuberger, as a medal will be crucial for the confidence of these players, some of whom will probably make the step up to the senior national team, as the EHF EURO 2024 and the 2027 IHF Men's World Championship will be hosted by Germany.
"We have seen some incredible depth in this generation, with a lot of top level players. Some of them have really developed in the last years, but we still need to tweak some things to have the highest possible performance in the tournament," says coach Martin Heuberger.
With games against African opposition – Algeria, Tunisia and Libya – in the preliminary round in Hanover, Germany will be favoured to take the maximum number of points in the main round, where they face two of the four teams in group A – France, Poland, Croatia and the United States of America.
All in all, Germany look ready to deliver an excellent tournament on their home court in Hanover, Magdeburg and in the knockout phase in Berlin, being one of the top favourites for the gold medal.
Key players: Renars Uščins (right back), David Späth (goalkeeper), Tim Freihöfer (left wing), Justus Fischer (line player)
Qualification for Germany/Greece 2023: Co-hosts
History in tournament: 1977: 5th, 1979: 11th, 1981: 9th, 1983: 2nd, 1985: 4th, 1987: 6th, 1989: 4th, 1991: 9th, 1995: 11th, 1997: 7th, 2001: 5th, 2003: 13th, 2005: 4th, 2007: 2nd, 2009: Winner, 2011: Winner, 2013: 11th, 2015: 3rd, 2017: 4th, 2019: 9th 
Group at Germany/Greece 2023: Group B (Algeria, Germany, Tunisia, Libya)