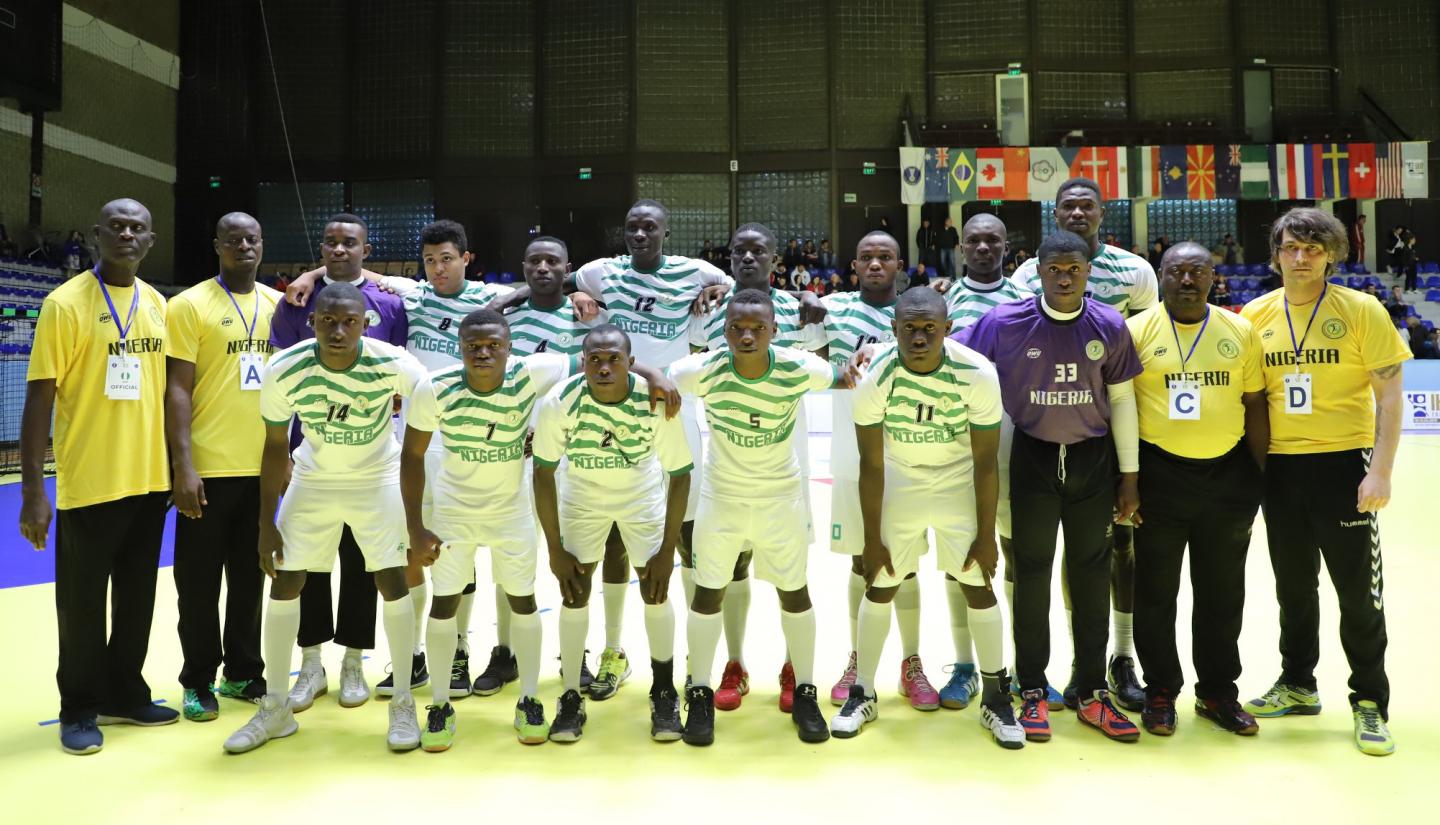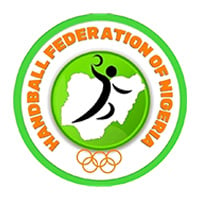 Nigeria
NGR
Team Info
Nigeria booked just their third-ever appearance at an IHF Men's Junior World Championship when they finished third in the round-robin 2018 CAHB African Men's Junior Championship held in Morocco last September.
They sealed their ticket to Spain 2019 with a 33:26 win over Angola to move up to eight points after six games and were unable to be caught by the host nation in fourth place, going into the final match day.
Overseeing their Spain 2019 quest is Nigeria coach Agboola Shittu. Shittu has had a long handball playing career in Nigeria, winning numerous national championships where he was voted as best goalkeeper in the Nigerian league for three straight years (2004, 2005, 2006).
He also competed in a number of continental championships for Nigeria and played club handball in Israel and Benin Republic before retiring from playing duties in 2011.
As a coach, he oversaw the regional IHF Men's Trophy victory in Niamey for the Nigeria U21 side and then the continental event in Rwanda, before guiding the team to a fifth-place finish at the 2019 IHF Men's Trophy - Intercontinental Phase in Kosovo.
In Kosovo, key to Nigeria was goalkeeper Michael Agbaji Solomon, who ended with 44 saves from 111 shots faced in three games – an impressive 40% save ratio, while centre back Danlami Abdullahi Mohammed scored 13 times to finish one goal behind Nigeria's top-scorer in Pristina, Anas Mohammed. 
Their fifth place was gained with a 37:21 win over Australia and the side from Oceania will again be lining up against them, in their Spain 2019 Preliminary Group which also features Republic of Korea, Sweden, continental rivals Egypt and the 2017 IHF Men's Youth World Championship winners France.
"It's really a tough group but because of all the matches we have had over time, we should make it out," said the 42-year-old Shittu to local media after the Spain 2019 draw. "I'm really hopeful that we will qualify and the only impediment I see is whether or not we will get the support of the ministry (Government) to help us ensure we start our training camp on time.
"We have top class teams in our group, and respect them individually," he added to IHF.info. "However, we are coming to Spain to ultimately create a positive and lasting impression."
The Nigeria training camp was set to last for three weeks on home soil with Shittu adding that a number of the players played at the recently-completed 2019 IHF Men's Emerging Nations Championship in Georgia, where Nigeria finished seventh out of 12 teams, beating Colombia 33:31 in the 7/8 Placement Match.

Key Players: Michael Agbaji Solomon (goalkeeper), Danlami Abdullahi Mohammed (centre back), Cole Gbenga (right back)
Qualification for Spain 2019: 2018 CAHB African Men's Junior Championship – 3rd place
History in tournament: 1977-1979: DNQ, 1981: 14th, 1983: DNQ, 1985: 16th, 1987-2017: DNQ 
Group at Spain 2019: Group B (Australia, Republic of Korea, Nigeria, Sweden, France, Egypt)