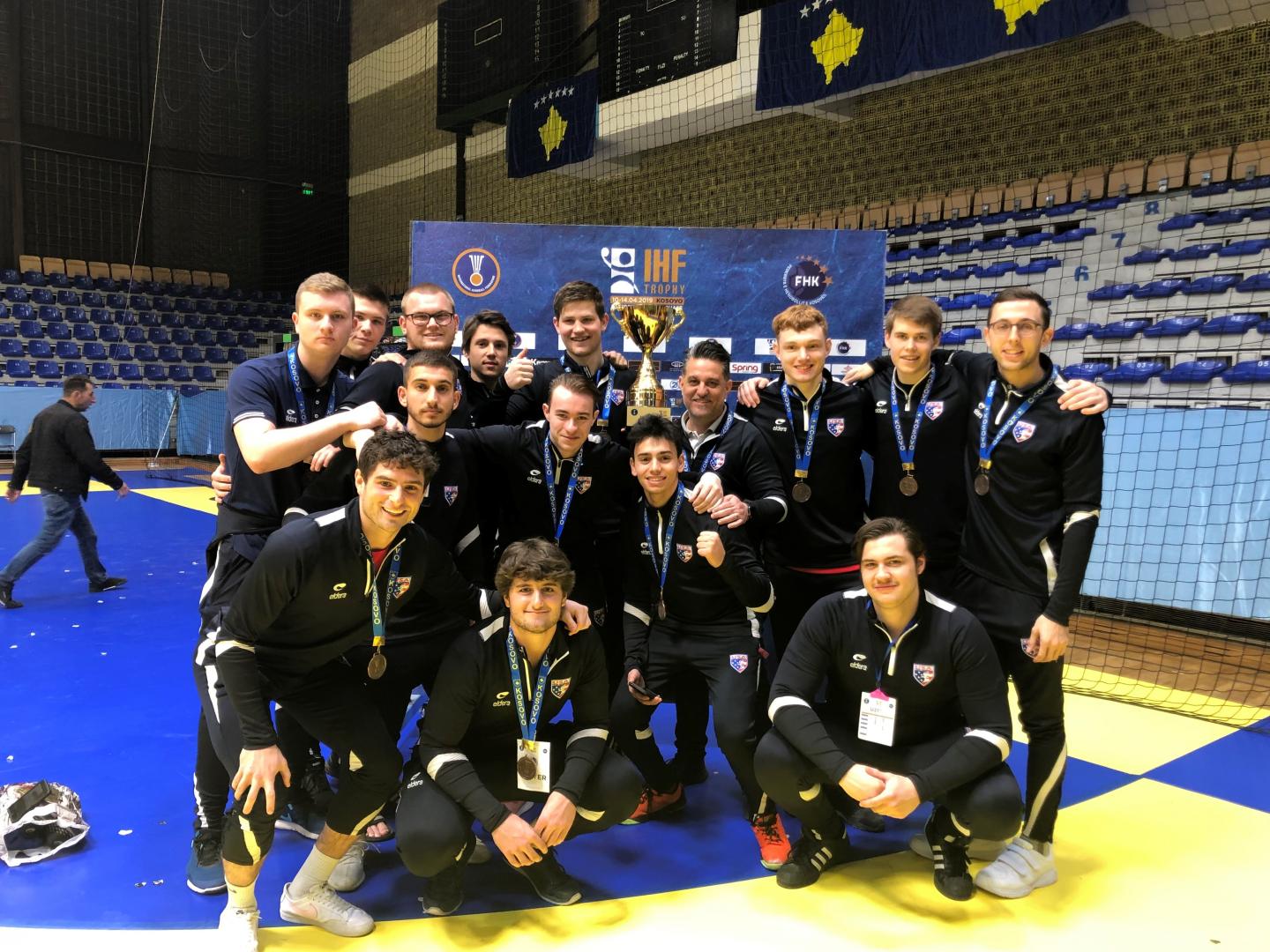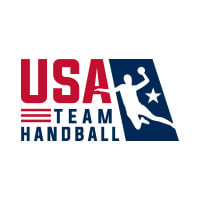 United States of America
USA
Team Info
Sport has a tendency for history to repeat and that is certainly the case for the United States of America at the IHF Men's Junior World Championship.
Spain 2019 marks just their second-ever appearance in the competition, coming after their debut 30 years ago – in Spain.
In 1989 the USA finished bottom out of the 16 teams but, after sealing their place at Spain 2019 back in November 2018 on home court in Illinois at the IHF Men's Trophy - North America and the Caribbean Continental Phase with a 28:23 (12:11) over Mexico in the final, they will be looking to improve on that final ranking.
44-year-old America coach Julio Sainz has had an extensive international coaching career already with well over 100 international matches taking charge of not only the USA Men's programme, but women's too, as well as the Puerto Rican women's team, and both the Colombian men's and women's teams. In addition to this, he has also collaborated with the Costa Rican women's national team and American Samoa's junior national teams, too. 
As an IHF Lecturer Sainz, who played club handball in Cuba and America, also oversees the IHF's four-year development plan for Olympic powerhouse, Cuba.
At Spain 2019, the USA will be in Group A alongside Japan, Tunisia, Serbia, Slovenia and Spain with coach Sainz believing nothing is impossible.
"Group will be a very interesting group," he told IHF.info. "We will share the court with three European powerhouses along with Japan and Tunisia. We feel it is a very difficult group; however, workable.
"But this tournament represents our return to the world stage after a 30-year absence. The tournament will hopefully be the beginning of a long-lasting development race for our programme, and a platform for experience for our young players. 
"We would like to aim to finish in the top 20 and have been preparing hard since May 2018 in Chicago with effectively the same team we're bringing to Spain."
That team includes 13 of the 15 players who represented the USA at the recent 2019 IHF Men's Trophy - Intercontinental Phase in Kosovo, where they finished third thanks to some stand-out performances from their captain and goalkeeper Rene Ingram.
"When we started our journey for the World Championship, I thought to myself; 'wow this a really big task,'" said the Germany-based Ingram who ended with a 39% save average from his four games in Kosovo (71 saved from 180 shots). "But after meeting the guys I knew that it was very possible. I was selected as team captain in the first tournament due to my experience on the junior and youth level so I knew already what would be important to teach the new guys.
"Personally, I am just happy for myself and the team to finally show our skills at the highest level and I want everyone to give it all they've got so people will realise that the USA is a force to be reckoned with."
USA centre back Aaron Hamm, who played two games in Kosovo, knows a good performance in Spain will have long-lasting effects back home.
"Every young boy in America that grows up with a ball in his hand dreams of someday wearing that USA shirt with their name on the back," he said. 
"However, very few picture themselves competing for Team USA in a handball tournament. We are hopeful that through our efforts we can help to flip that narrative. 
"Our team is unique in that we have players from many different backgrounds and plan to use this to make a statement on a worldwide stage. I truly cannot wait to get another opportunity to not only represent some 325 million Americans, but also to compete with my brothers."
Key Players: Rene Ingram (goalkeeper), Sebastian Wheeler (back), Austin Koury (right wing), Aaron Hamm (centre back)
Qualification for Spain 2019: IHF Men's Trophy - North America and the Caribbean Continental Phase – Winners 
History in tournament: 1977-1987: DNQ, 1989: 16th, 1991-2017: DNQ
Group at Spain 2019: Group A (USA, Japan, Tunisia, Serbia, Slovenia, Spain)