ARG

Coach: Fernando Capurro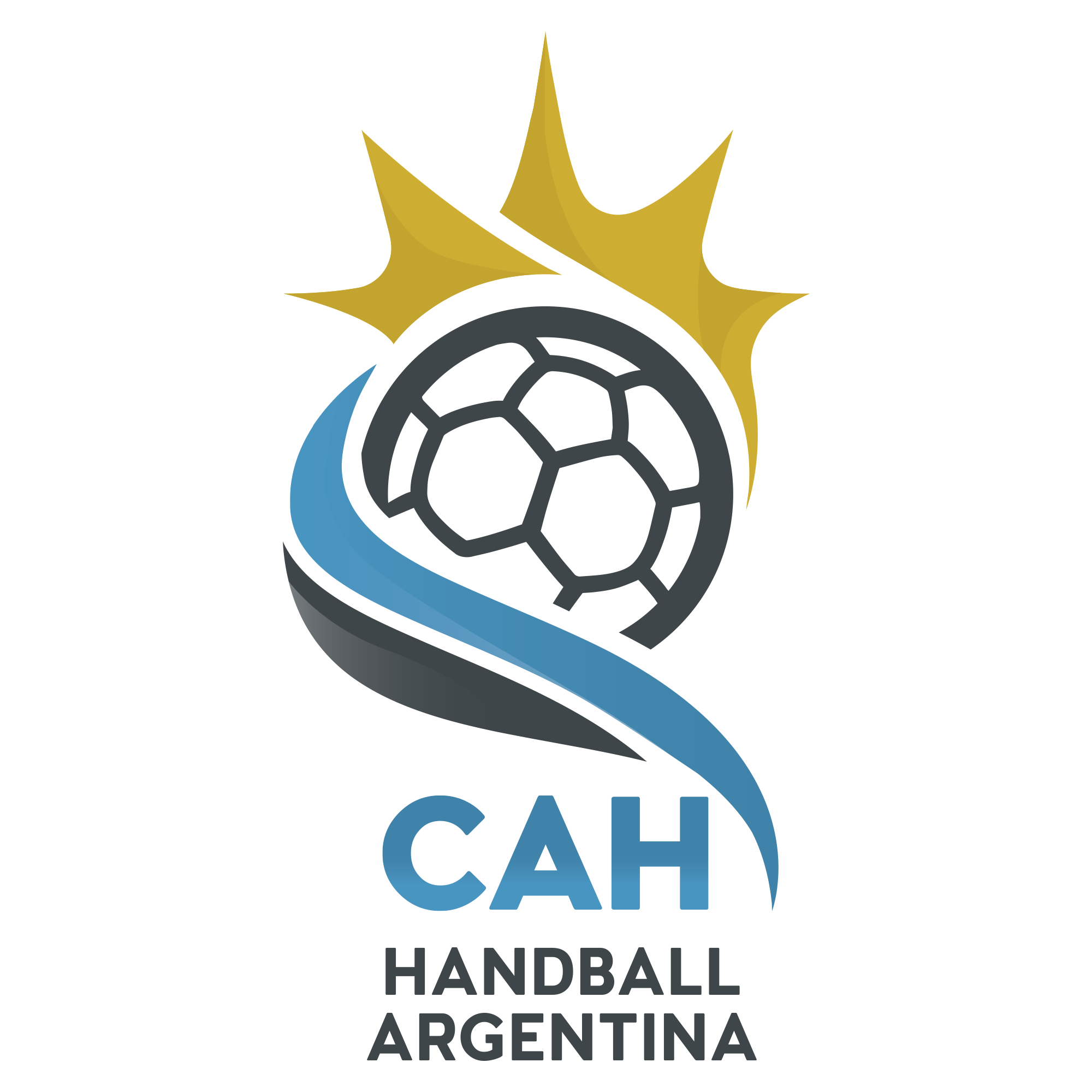 Argentina
ARG
Team Info
Only three minutes away from the final buzzer in the gold medal match of the 2019 Men's Junior South and Central American Championship against Brazil, Argentina were trailing by four goals (21:25). Coach Fernando Capurro requested a time-out and played all the cards he had left. Only a heroic final 180 seconds would see the Argentinians raise the trophy in Palmira, Colombia. And that is precisely what happened.
With his goals and enthusiasm, left back Ignacio Lopez guided the team to an incredible victory and the subcontinental title. Santiago Giovagnola also contributed to their momentum with crucial stops. Argentina scored five goals in a row to win the game 26:25.
"In the last year and a half, we demanded a lot of effort from these boys, who have trained hard among their hours of study and work. Now we need to enjoy," were Capurro's words right after the end of the match. Fernando was the Chile men's senior team head coach between 2010 and 2016 – the period in which they qualified for Sweden 2011, their first IHF Men's Handball World Championship.
"We are a team and therefore we have always have many options to choose. All the athletes provide something in every game we play," the coach says. "The individual progress has been remarkable."
The Argentinians want to be a "competitive team and make a good campaign" at the Spain 2019 IHF Men's Junior World Championship. Their first goal is to advance to the knock-out phase: "We know it will be difficult, but it's a very motivating challenge and we believe in ourselves."
In Group D, Argentina will play the Men's U20 EHF EURO bronze medallists Germany, the three Scandinavian sides Iceland, Norway and Denmark and their neighbours Chile – whom they beat 28:24 at the continental qualification tournament.
To get ready for Spain 2019, the 'Albicelestes' took part in a Four Nations Cup in Estarreja, Portugal, from 28 to 30 June at which they faced the host nation, Iceland and Japan. 

Key Players: Ignacio Lopez (left back), Santiago Giovagnola (goalkeeper)
Qualification for Spain 2019: 2019 Men's South & Central American Championship, Palmira (COL) – Winners
History in tournament: 1977-1991: DNQ, 1993: 11th, 1995: 17th, 1997-1999: DNQ, 2001: 20th, 2003: 16th, 2005: 11th, 2007: 13th, 2009: 6th, 2011: 20th, 2013: 16th, 2015: 13th, 2017: 13th 
Group at Spain 2019: Group D (Germany, Iceland, Norway, Argentina, Denmark, Chile)