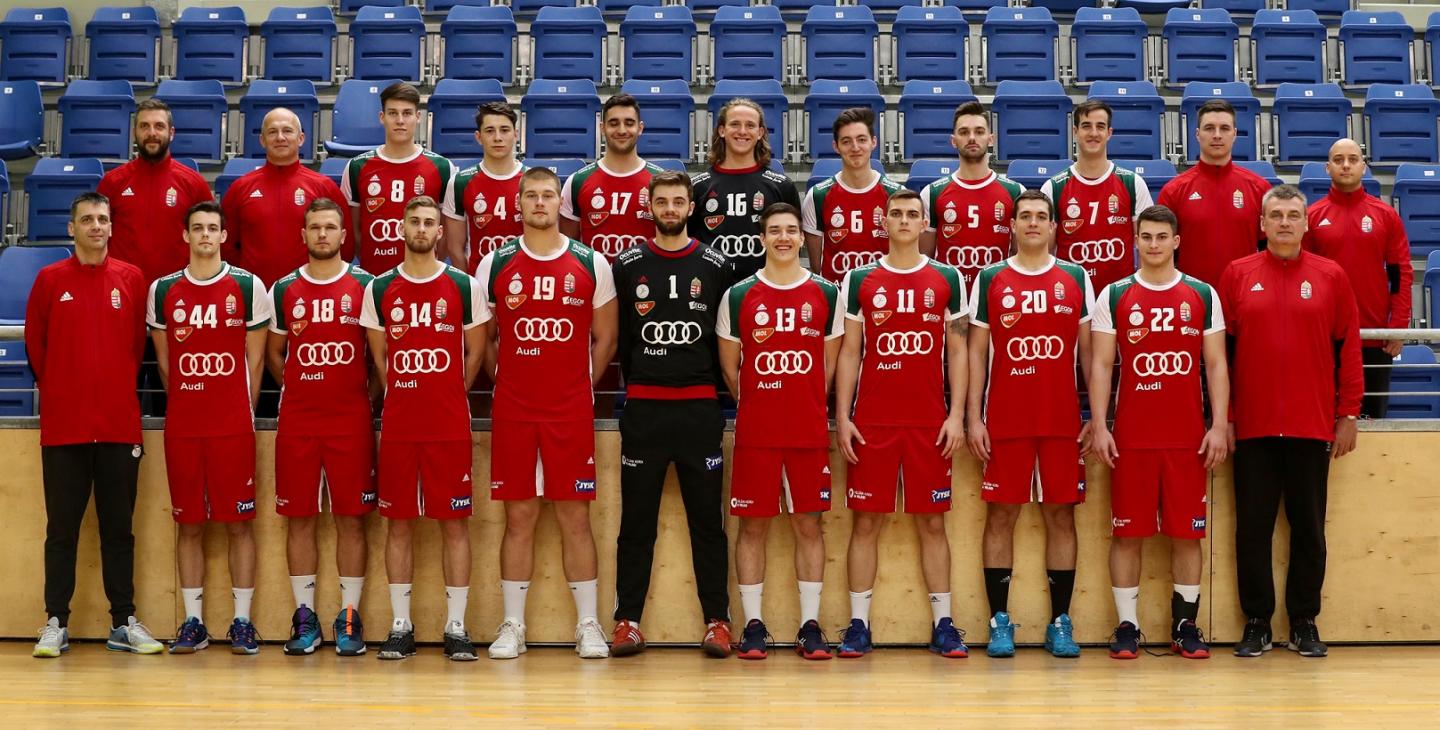 Hungary
HUN
Team Info
Hungary have left the IHF Men's Junior World Championship with a medal once, as they claimed third place in 2005. At the most recent edition, in Algeria in 2017, Hungary ranked fifth.  
Though it was in a different category, it is difficult to discard Hungary's incredible campaign at the IHF Women's Junior World Championship last July, where they raised the trophy for the first time. Alongside that result last summer, Hungary finished second at the Women's Youth World Championship and won the European Open for U16 teams. Hungary also saw impressive performances, including titles won, from their various international club teams in the past season. 
These results all combine to demonstrate the strength of the structure and development processes within Hungarian handball – and indicate that the nation are on the right path to improved performances in the men's youth age category teams. Can the current generation of U21 players beat the previous team's result in 2017? 
"One of the most important tasks of Hungarian handball is to train players with international experience and routine for the adult teams. Our group is strong, and the players are working very hard to be well placed in the World Championship. Our goal is, of course, to finish in a high place, but we have tough opponents," says coach Janos Gyurka, whose team will play in Group C alongside Croatia, Portugal, Brazil, Bahrain and Kosovo. "Since this team didn't participate in the U19 World Championship two years ago, we have quite little experience against the non-European teams."
Hungary will be led by a strong back court, with right back Dominik Mathe and left back Zoltan Szita two of their most important players. Szita was also part of the junior squad at Algeria 2017. Both Szita and Mathe played the Men's U20 EHF EURO 2018, where Hungary placed 11th. Mathe was the second top scorer at the EURO, with 56 goals. 
Mathe and Szita also made their debuts in the senior Hungary side this January at the IHF World Championship in Germany and Denmark. 
"I already have some experience from the adult national team that I will try to use in the Junior World Championship. I will do my best to help the team and return home from the World Championship proudly and with a medal, of course. We work very hard to do the best we can, but it won't be easy," says Mathe. 
Hungary prepared for Spain 2019 through a series of friendly matches, defeating Serbia twice and drawing once, taking two victories against Czech Republic, and being defeated by Norway. Their final preparation games are against Slovenia in early July. 

Key players: Zoltan Szita (left back), Dominik Mathe (right back)
Qualification for Spain 2019: Men's U20 EHF EURO 2018 – 11th place
History in tournament: 1977: 2nd, 1979: 6th, 1981-1985: DNQ, 1987: 7th, 1989: 10th, 1991: 10th, 1993: 6th, 1995-1997: DNQ, 1999: 16th, 2001: 4th, 2003: 15th, 2005: 3rd, 2007-2009: DNQ, 2011: 17th, 2013: 12th, 2015: DNQ, 2017: 5th
Group at Spain 2019: Group C (Hungary, Croatia, Portugal, Brazil, Bahrain, Kosovo)