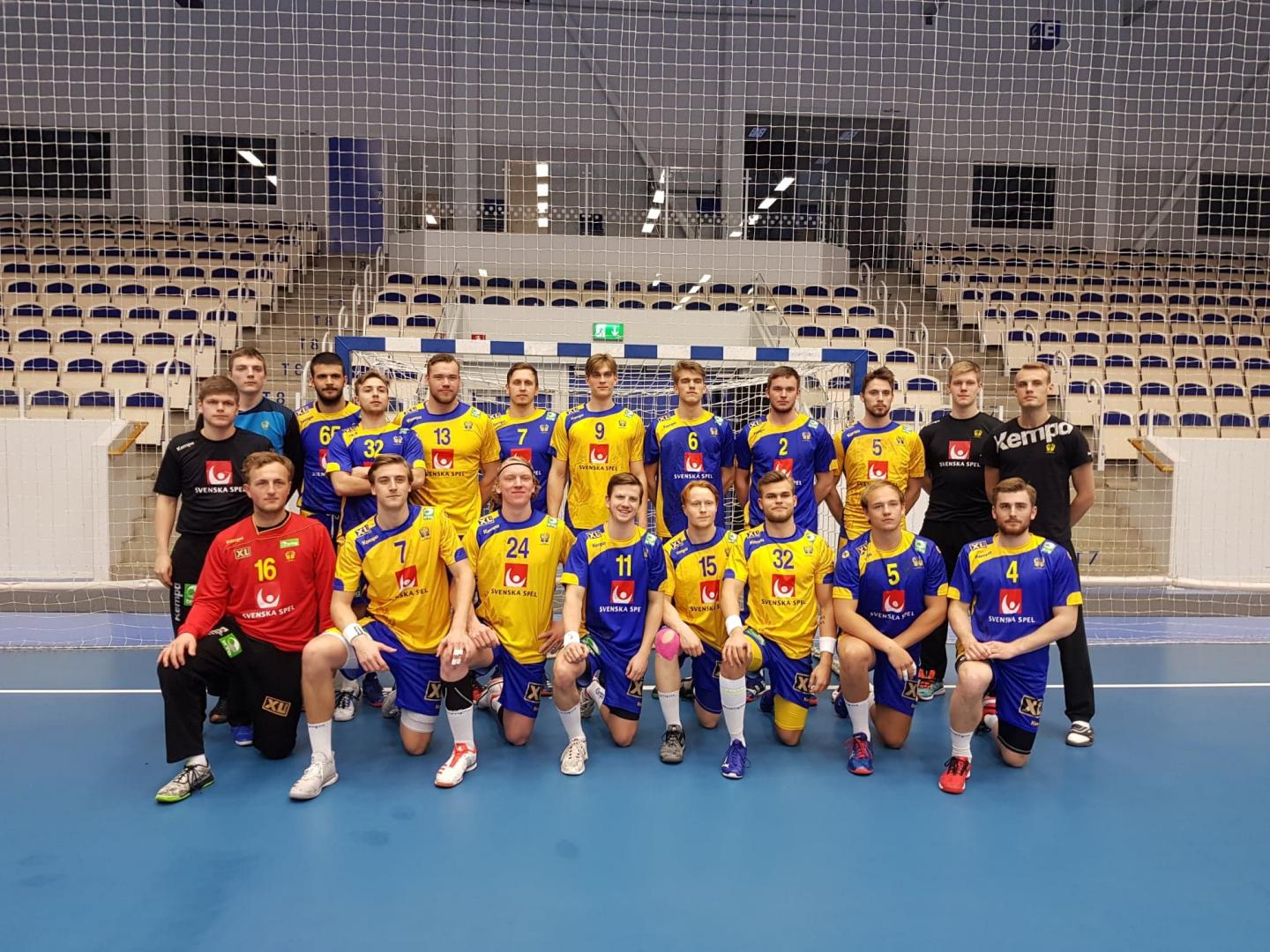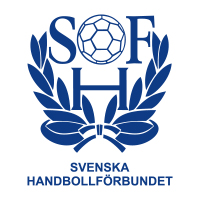 Sweden
SWE
Team Info
Jerry Hallback knows the talent of his team can lead to better results than the one they had at the 2018 Men's U20 EURO – at which they finished 10th. Proof of that is the 5th rank this same generation claimed at the Georgia 2017 IHF Men's Youth World Championship.
"Although we are missing players like Alfred Jonsson or Oskar Sunnefeldt – who will both play for the Sweden senior team this summer before they move abroad – we have some really experienced players from our local league," explains Hallback. "Jack Thurin has been one of the best players in the league and has already made his debut in our first team."
IFK Skovde's Thurin is one of the leaders of the Swedish junior side. At Georgia 2017, the right back recorded 24 goals. Another influential player for the Scandinavian nation in that competition was Markus Thorbjorn, who scored 46 goals from the right wing and will also compete at Spain 2019.
Hallback highlights that "some members of the team have EHF Champions League experience," which can surely be a plus. One of them is Ludvig Jurmala Astrom – the IFK Kristianstad pivot scored his first goals in the 2018/2019 season of the EHF CL.
In the Preliminary Round of the 2019 IHF Men's Junior World Championship, the Swedes will face 2017 youth world champions and 2018 U20 EURO silver medallists France, Egypt – who beat them in the Georgia 2017 group phase – Asian champions Republic of Korea, Nigeria and Australia.
"France will be the favourite in the group," says Hallback, who also mentions they "would like revenge" for their 24:26 loss two years ago versus Egypt. "We want to go as far as possible in the tournament, but we also hope this experience will be a memory for the rest of their lives. I'm sure many of them will play in the senior national team in the future."
"The Swedish team morale is a key to success. We have an ability to always work for each other and make each other better," explains the head coach.
Two weeks prior to the start of the World Championship, Sweden hosts the Scandinavian Open in Helsingborg. Their opponents will be the 2018 men's junior African champions Egypt and their neighbours Denmark and Norway. 
Key Players: Jack Thurin (right back), Ludvig Jurmala Astrom (line player)
Qualification for Spain 2019: 2018 Men's U20 EURO, Celje (SLO) – 10th place
History in tournament: 1977: 6th, 1979: 3rd, 1981: 4th, 1983: 4th, 1985: 2nd, 1987: 4th, 1989: 7th, 1991: 2nd, 1993: 5th, 1995: 12th, 1997: DNQ, 1999: 2nd, 2001: 3rd, 2003: 1st, 2005: 15th, 2007: 1st, 2009: 5th, 2011: 7th, 2013: 1st, 2015: 5th, 2017: 15th
Group at Spain 2019: Group B (France, Egypt, Sweden, Nigeria, Republic of Korea, Australia)