JPN

Coach: Akira Yoshimura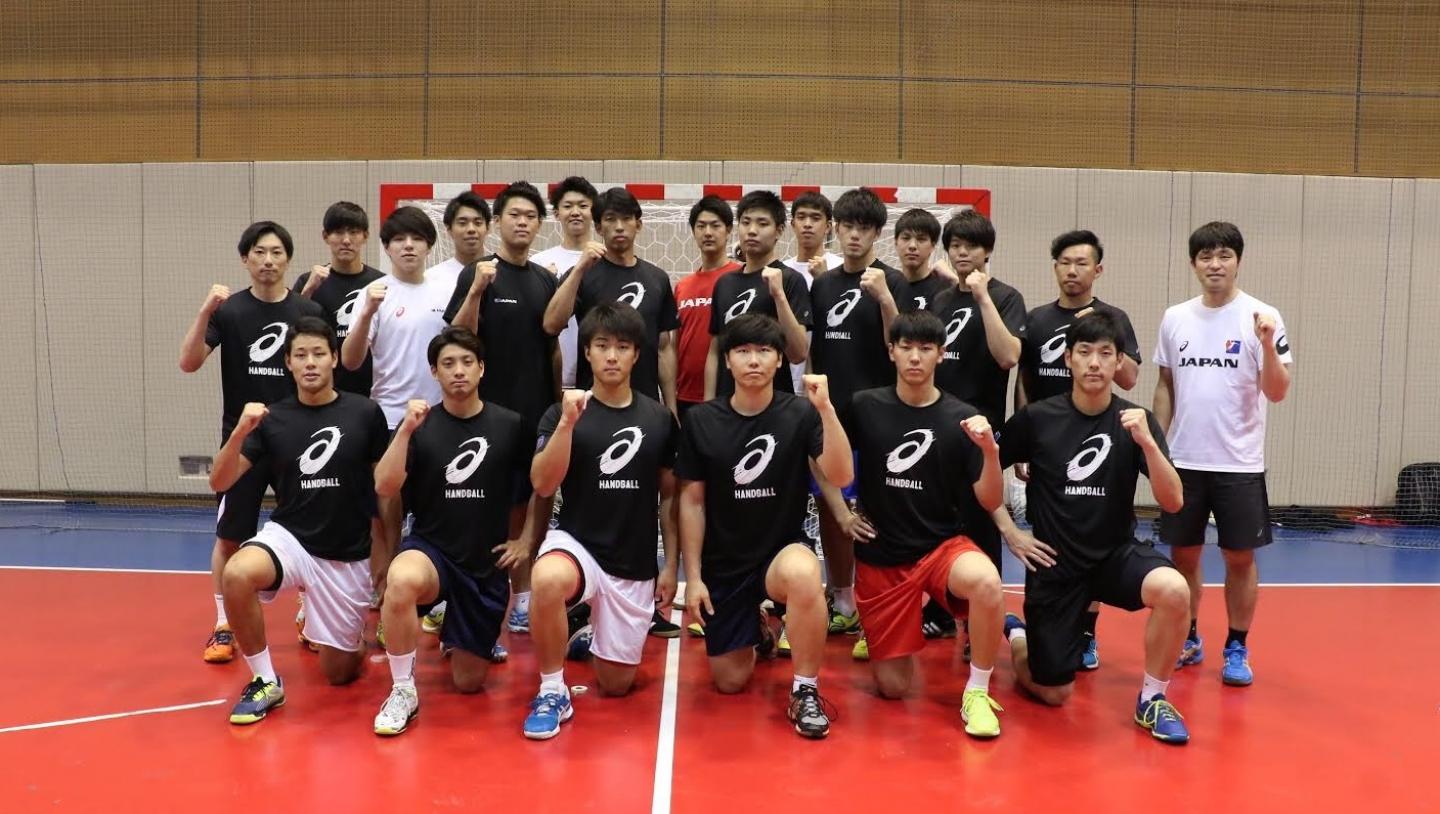 Japan
JPN
Team Info
Coach Akira Yoshimura's side qualified for just Japan's fifth-ever IHF Men's Junior World Championship after finishing second at the 2018 AHF Asian Men's Junior Championship in Oman last July.
His side could have even taken gold after a thrilling final which saw them lose 27:25 after extra time to Korea. Despite that heartbreak, second place was Japan's first-ever silver medal in the competition, making it their best-ever finish in the event which saw key players, right back Rennosuke Tokuda and line player Sota Takano, both named in the 'Best 7' side of the championship.
On their way to silver, Japan beat China (22:15) and Lebanon (34:12) but lost to Korea (37:23) in the preliminary round. In the main round they drew with Iran (19:19), beat Saudi Arabia (26:23) and Qatar (23:17), then dispatched Bahrain in the semi-finals (20:17) to set up that historic finish.
At 34 years old, Yoshimura will be one of the youngest coaches in Spain and represents the new generation of Japanese handball talent that the nation is hoping can excel in the sport as the country looks towards the Tokyo 2020 Olympic Games next year with the hope of inspiring consistent appearances at the global level and improvement of their overall ranking.
At Junior World Championship level, you have to go back 34 years for their best result – 11th in 1985 – with their most recent outing seeing them finish 18th in 2015.
Yoshimura has played a part in Japan's recent improvements, working with their senior team at the 2016 Asian Championship and 2017 IHF World Championship in France alongside his junior duties, but that silver medal ranks as his best achievement to date.
This current generation of junior players are some of the best the country has produced in recent years. An eighth-place finish at the 2017 IHF Men's Youth World Championship in Georgia saw Japan beat Egypt 31:30 in the eighth-finals before suffering a 32:27 quarter-final loss against Spain and two further losses in the 5-8 Placement Round against Sweden and Portugal.
However, they were impressive in the preliminary group stages, beating Chile, Georgia and Algeria and losing narrowly against Iceland (26:24).
In Georgia, key man Rennosuke Tokuda scored 53 times, while left back Adam Yuki Baig was also impressive. Baig, who plays his club handball for Cesson Rennes Métropole Handball in France, was also part of Dagur Sigurdsson's Japan men's senior side at the 2019 IHF Men's World Championship, where they finished 24th and he scored seven times. 
Two other players in the nominated 28-name provisional list play their club handball outside of Japan with right back Ryuga Fujita playing in Leipzig (GER) and right wing Kai Klampt playing in Switzerland for MNG Ramibuhl Zurich.
To prepare for Spain 2019 his side travelled to Portugal to play three matches in the Garci Cup against Portugal, Iceland and Argentina. They then conduct three training camps in three different countries in July – Portugal (1-8 July), France (8-13 July) and Spain (13-15 July).
"Every preliminary round match is going to be very hard for us," said Yasuko Tokoo, from the Japan Handball Association. "We hope to find success with our defence and, fortunately, we are able to get a lot of match experience and preparation before the championship starts.
"This championship also acts as a window to the world for our players, many of whom want to play in Europe."

Key Players: Rennosuke Tokuda (right back), Sota Takano (line player), Adam Yuki Baig (left back)
Qualification for Spain 2019: 2018 AHF Asian Men's Junior Championship – 2nd place
History in tournament: 1977: DNQ, 1979: 19th, 1981: 16th, 1983: DNQ, 1985: 11th, 1987-2013: DNQ, 2015: 18th, 2017: DNQ
Group at Spain 2019:  Group A (USA, Japan, Tunisia, Serbia, Slovenia, Spain)