ESP

Coach: Isidoro Martinez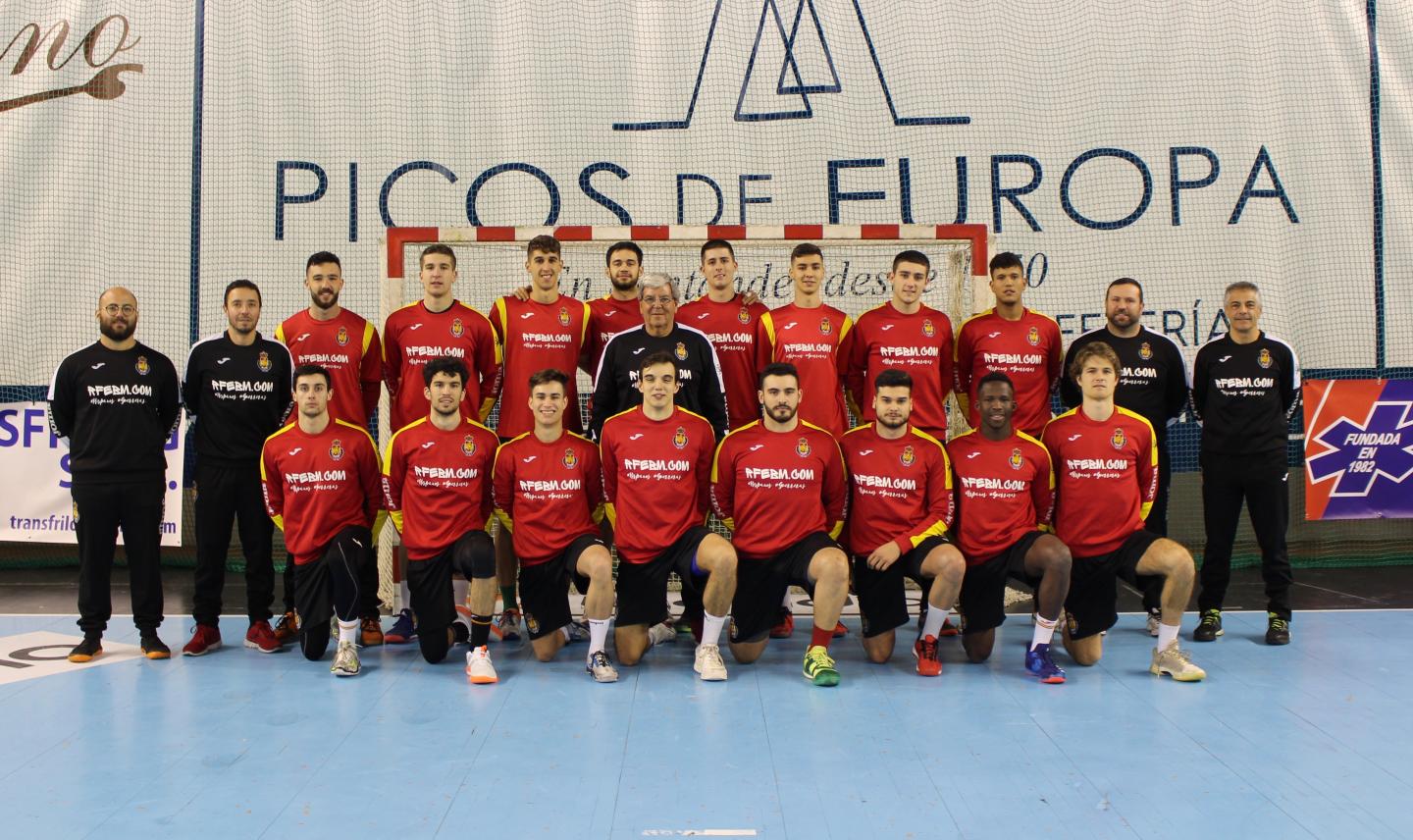 Spain
ESP
Team Info
2017 was a golden year for the Spain junior and youth national teams. They won the IHF Men's Junior World Championship in Algeria and claimed the silver medal at the Youth World Championship in Georgia. Therefore, they do not hesitate to set the bar high for the U21 World Championship they will host in Vigo and Pontevedra.
"Logically, since we will play at home, we dream about making the semi-finals and, once there, we may find the right inspiration," asserts Spain coach Isidoro Martinez – who led the gold medal campaign at Algeria 2017. Their fans can provide the motivation they need to fight for the title.
The IHF Men's Junior World Championship will be held in the territory of Galicia, Spain, for the second time in history. The first was in 1989, when the hosts reached the final against the Soviet Union. David Barrufet, Mateo Garralda, Enric Masip, Alberto Urdiales, Fernando Barbeito and Iñaki Urdangarin were some of the outstanding U21 players who defended the Spain jersey at that time. The Soviet Union defeated them 23:17 – led by an impressive Talant Dujshebaev, who scored more than 10 goals.
In the attempt to raise the trophy, Isidoro Martinez focuses on the biggest advantage they may have over their opponents, which is "the speed we have when moving the ball." On the other hand, he is aware that "our weakness in comparison with other teams is probably the physical strength."
Centre back Ian Tarrafeta pulls the strings within the Spain junior side. The Fraikin BM Granollers athlete scored 31 goals at Georgia 2017 and was also their most valuable player at the 2018 Men's U20 EHF EURO in Slovenia, at which the Spaniards ranked fifth.
Right wing Mamadou Diocou is another worth-seeing player. He is already playing in the ASOBAL league with the first team of Barca Lassa. At the 2017 Youth World Championship he recorded 30 goals – almost half of them breaking through the defences.
At Spain 2019, the hosts will play the 2018 men's junior European champions Slovenia, Serbia, Tunisia, Japan and United States of America in the Preliminary Round.
To get ready for their opening game against USA on 16 July, they trained in the High-Performance Centre in Sierra Nevada from 10 to 16 June. Afterwards, they travelled to Switzerland for a friendly tournament and met Tunisia in two preparation games in the beginning of July. From 11-15 July they do the final adjustments in Galicia, with two training sessions per day.
Key Players: Ian Tarrafeta (Centre Back), Mamadou Diocou (Right Wing)
Qualification for Spain 2019: Qualified as hosts
History in tournament: 1977: 4th, 1979: DNQ, 1981: 10th, 1983: 9th, 1985: 10th, 1987: 2nd, 1989: 2nd, 1991: 4th, 1993: 9th, 1995: 2nd, 1997: 5th, 1999: 6th, 2001: 2nd, 2003: 4th, 2005: 5th, 2007: 5th, 2009: 8th, 2011: 5th, 2013: 2nd, 2015: 7th, 2017: 1st 
Group at Spain 2019: Group A (Slovenia, Spain, Serbia, Tunisia, Japan, USA)