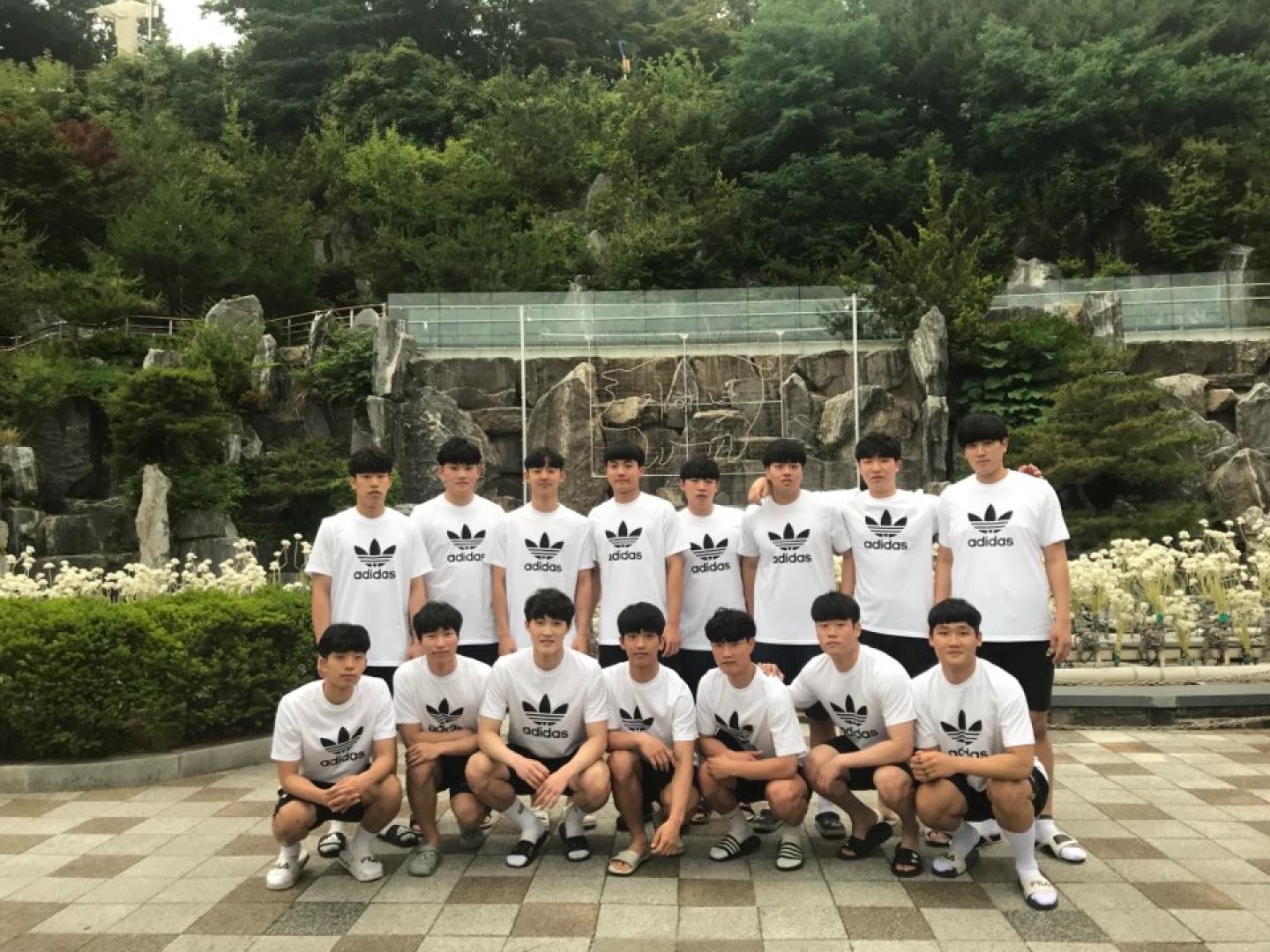 Republic of Korea
KOR
Team Info

The 2018 AHF Asian Men's Junior Championship in Oman last July was a happy place for Republic of Korea as they won the title for the first time since the debut edition of the continental event back in 1988.
However, they were close to ending without a gold medal again as Japan took them to extra time before Korea finally grabbed gold with a 27:25 win to end the tournament undefeated.
This final victory followed wins against Lebanon, China and Japan in the preliminary round, Oman, Bahrain and Iraq in the main round and semi-final win over Saudi Arabia 24:19. Right wing Kim Jin Young, centre back Kang Tan and left wing Jeon Young Je were all named in the 'Best 7' All-star team.
51-year-old Coach Manho Kim has been involved with coaching in the country for many years, guiding the Korean men's junior team to a silver medal at the 2012 AHF Asian Men's Junior Championship and then gold last year. He is well-qualified to talk about winning as he claimed silver with Korea as a player at the 1988 Olympic Games in Seoul.
His entire 28-name provisional squad play their club handball in Korea with centre back Yoseb Lee top-scoring for Korea at the 2017 IHF Men's Youth World Championship in Georgia with 42 strikes.
To prepare for the competition, Korea holds a domestic training camp from 21 June until 6 July before travelling to Europe for potential friendly matches against Slovenia and Croatia (7-13 July).
"There is no easy team," said Sera Kim from the Korea Handball Federation. "We hope to compete against all the teams in our group and are aiming to reach the quarter-finals, but we know it won't be easy as our previous best ranking was ninth.
"However, we will do our best and do it step-by-step," continued Kim. "The most important thing for our team is to pass the group qualifying round first.
"We don't have a long preparation period as a week before the event, we plan to play a practice game against strong teams in Slovenia in Europe, to try and overcome the jetlag, but we'll do our best in Spain."

Key Players: Kang Tan (centre back), Kim Jin Young (right back), Yoseb Lee (centre back)
Qualification for Spain 2019: 2018 AHF Asian Men's Junior Championship – Winners 
History in tournament: 1977-1983: DNQ, 1985: 13th, 1987: 14th, 1989: 9th, 1991: 12th, 1993: 15th, 1995-2003: DNQ, 2005: 12th, 2007: 11th, 2009: DNQ, 2011: 19th, 2013: 18th, 2015: 11th, 2017: 19th
Group at Spain 2019: Group B (Australia, Korea, Nigeria, Sweden, France, Egypt)