FRA

Coach: Yohann Delattre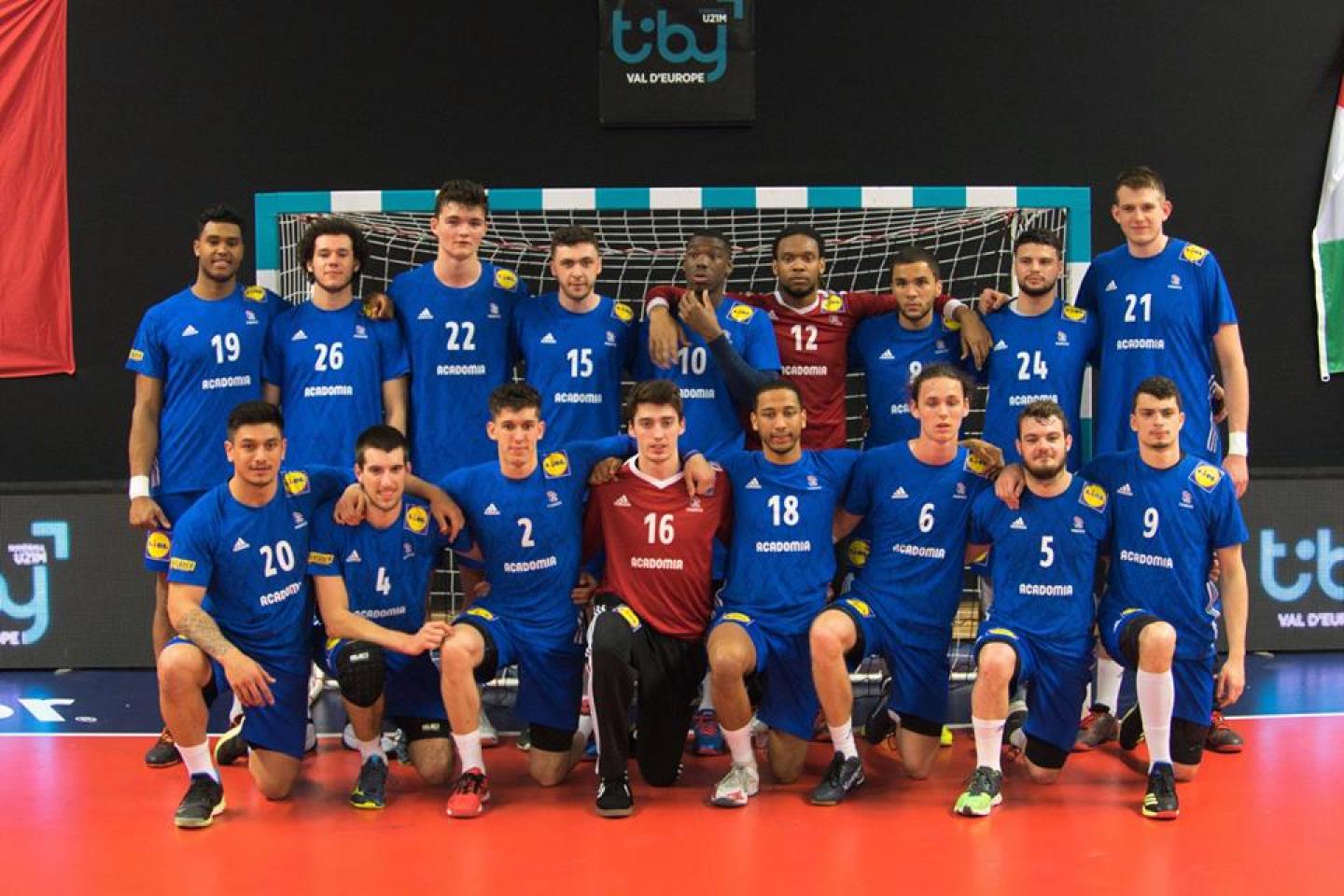 France
FRA
Team Info
They are the defending world champions in the 1998-born men's age category, and they have won medals at every major international tournament for this generation – is there any way France will not finish on the podium at Spain 2019? 
The squad that will play the 2019 IHF Men's Junior World Championship secured France's second youth world title two years ago in Georgia, after claiming the trophy at their first European championship the summer before. In the summer of 2018, France made it to the final of the U20 EHF EURO, where they were defeated by hosts Slovenia by one goal. 
"Before last summer, we had never lost a final, and this defeat at the EURO brought us back to earth," says centre back Noah Gaudin. "We have already won some medals and, like four or five other teams, we have the ambition to reach at least the final round at the World Championship in Spain." 
Considering their results France are a clear favourite to reach the medal round, and it seems the loss in the EURO final will only serve as further motivation. Centre back Kyllian Villeminot, who was MVP of the U18 EHF EURO 2016 and the 2017 Youth World Championship, as well as All-star Team centre back at the U20 EHF EURO 2018, outlines another factor that is in the back of the players' minds: 
"Being friends is an extra motivation. We are also aware that this may be the last opportunity to wear the jersey of the team of France." As Villeminot highlights, for these teams it is the last major international championship together, and only the best of this generation will go on to represent their nation on a senior level. 
As he was at past championships, Villeminot will undoubtedly be one of the most important players for France. Alongside his individual recognitions at major international events, the centre back already counts a Champions League title to his name after winning with Montpellier in 2017/18, and was also named best young player of France's Lidl Star League for the 2018/19 season. 
France began their preparation for Spain 2019 with a week-long training Capbreton at the end of June, before playing the Airport Trophy in Zurich at the end of June. At the beginning of July they undergo their final preparation at the French Federation's Handball House in Creteil, then play two friendly matches, against Egypt and Japan, before travelling to the home of Group B in Vigo. 

Key players: Kyllian Villeminot (centre back), Dylan Nahi (left wing), Edouard Kempf (right wing)
Qualification for Spain 2019: 2017 IHF Men's Youth (U19) World Championship – winners
History in tournament: 1977: 12th, 1979: 9th, 1981: 8th, 1983: 14th, 1985: DNQ, 1987: 8th, 1989: 6th, 1991: 11th, 1993: DNQ, 1995: 7th, 1997: 3rd, 1999: 4th, 2001-2003: DNQ, 2005: 14th, 2007: 7th, 2009: 11th, 2011: 6th, 2013: 3rd, 2015: 1st, 2017: 3rd
Group at Spain 2019: Group B (France, Sweden, Republic of Korea, Egypt, Nigeria, Australia)