Croatia target first U21 world title; France aim to reclaim the crown
28 Jul. 2019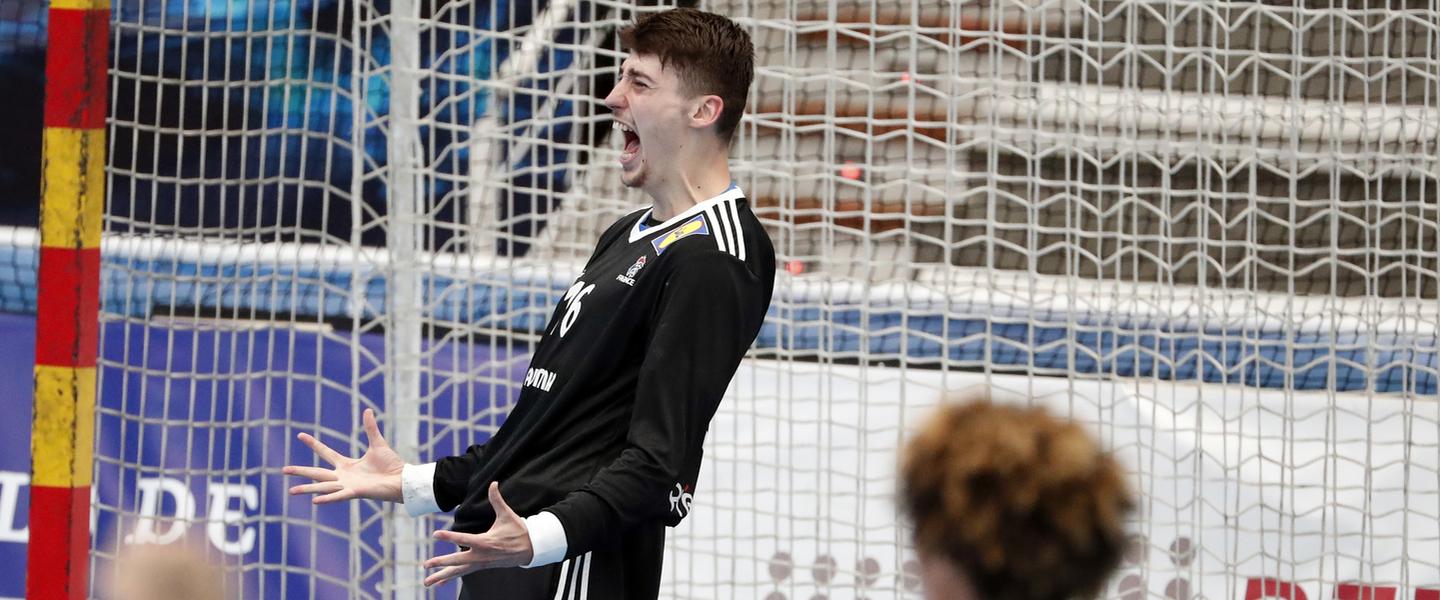 Croatia have the chance to win their country's first IHF Men's Junior World Championship trophy when they meet France in the final at Spain 2019 on Sunday – and they appear in a strong position to do so. However, they will need to overcome a team with unparalleled experience in high-pressure finals, as the 1998 France team have contested all three gold-medal games at the major international championships for European players of this generation. 
If France win the trophy, it will be their second, after the first success in 2015. 
FINAL
France vs Croatia 
As Travesas Sports Hall, 16:30 local time 
Croatia arrive at the final with a perfect record of only wins behind them. They took five in the preliminary round, then defeated Iceland with the clearest margin of any eighth-final in the first stage of the knock-out phase. In the quarter-final, Croatia beat Tunisia by three goals, and they recorded the same score line in their favour at the final buzzer in the semi-final, versus Portugal, on Saturday night. 
"The match was very difficult, so I can only congratulate my boys for their strength and character. They are intelligent and wonderful people. I and the rest of the technical staff are very proud of each one of them," were the words of Croatia coach Davor Dominikovic following the historic semi-final win. 
While Croatia have won no less than four medals at the IHF Men's Youth World Championship, they have never been able to replicate that success in the junior competition. Their best result was fourth, in 2007 and 2013. Now, Croatia are sure of their first medal in this competition – the only question is which colour it will be. 
Croatia can count on a talented squad brimming with individual quality. Their goalkeeper Ivan Eres has made the most saves at Spain 2019, with a total of 75. Right back Ivan Martinovic is the third top scorer of the championship, with 53 goals. Alongside these two key players are a host of other talents, such as top scorer of the SEHA League 2017/18 Halil Jaganjac – a feat achieved when he was just 19 years old. Croatia's back court is quite extraordinary and stopping them will need to be a key focus for France if they are to take the title. 
If anyone can end Croatia's winning run, it must be France. They have not had an easy ride through Spain 2019, finding themselves in the very unfamiliar position of two losses in the preliminary round. Before that, this France squad had only lost two games in their history at major international championships – one of those being the U20 EHF EURO 2018 final last summer in Slovenia. 
France were crowned champions at the U18 EHF EURO 2016 as well as at the 2017 IHF Men's Youth World Championship, where this Croatia side ranked fourth after a last-second loss in the bronze-medal game. At the U20 EURO last year, Croatia placed sixth. After these disappointments, Croatia are thrilled to have the chance to claim a trophy – but it is not the first time they have had that opportunity. 
At the U18 EHF EURO 2016, it was France and Croatia who met in the final, with a 40:38 (18:19) win for France. The squads have changed since then, particularly Croatia's, and time has certainly seen the players develop. Nevertheless, it is clear that a thrilling game can be expected to decide the Spain 2019 title, and it will be a fitting end to a championship that has been extremely competitive.