Japan turn six-goal half-time deficit into first victory
22 Jul. 2019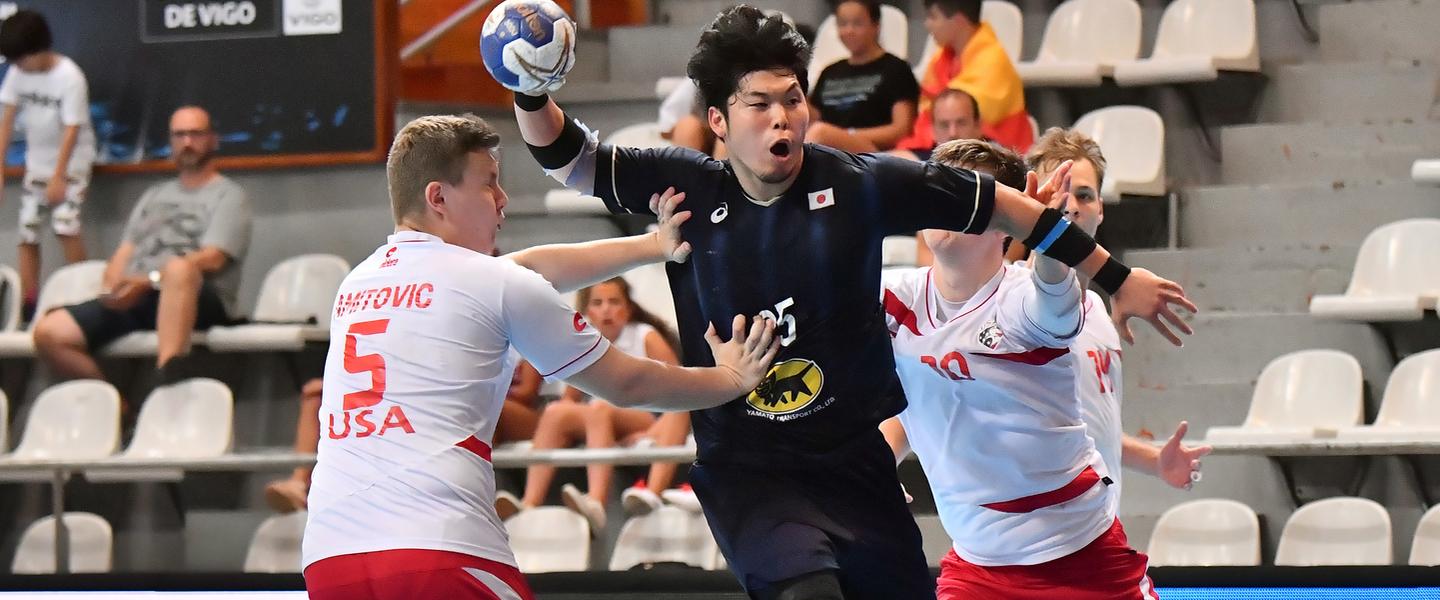 It was an agonising loss for the USA, who led Japan by six goals after a commanding first half in their round five clash at the 2019 IHF Men's Junior World Championship, before succumbing to a narrow defeat. The USA thereby finished their preliminary round campaign with five losses, while Japan secured their first win at Spain 2019 and with it fifth place on the final Group A ranking. 
Both teams will now proceed to the President's Cup, beginning on Wednesday 24 July. 
GROUP A
Japan vs USA 21:20 (5:11)
While the USA finished the first half with a clear lead of 11:5, Japan won the second period with a commanding 16:9 result in that period – which was just enough to turn the game completely around in their favour. 
The USA relied heavily on breakthroughs to take the lead in the first period, while their accuracy from other positional shots such as nine metres and wing was far lower than Japan's. These statistics highlighted a weakness in Japan's defence in the first 30 minutes, but the Asian side clearly found the answer in the break as they returned much stronger and took the lead in the 44th minute. 
The USA shocked Japan in the opening half, taking a 4:1 lead by the 15th minute and maintaining that three-goal distance at 6:3 in the 20th. The USA pulled even further ahead in the last 10 minutes of the period, and seemed all but assured of a win with such an advantage at the whistle for the break – but Japan proved, as other teams have before them, that six goals is far from a decisive half-time difference in handball. 
Neither side could afford to rotate their bench completely in what ended up being a tight game. Led by five-goal games from Ryuga Fujita and Shun Kawasaki, Japan increased the gap after claiming the advantage in the 44th minute. The greatest distance stood at four goals, when Japan hit 21:17 with five minutes on the clock. 
With the last three goals of the match, the USA closed the gap and found themselves with a chance in the 59th minute when Amir Benjamin Seifert scored his fourth goal for 21:20. Though they had time enough to do so, the USA could not level the game and the match ended with Japan celebrating their first points at Spain 2019.