Portugal take third position ahead of final preliminary day
21 Jul. 2019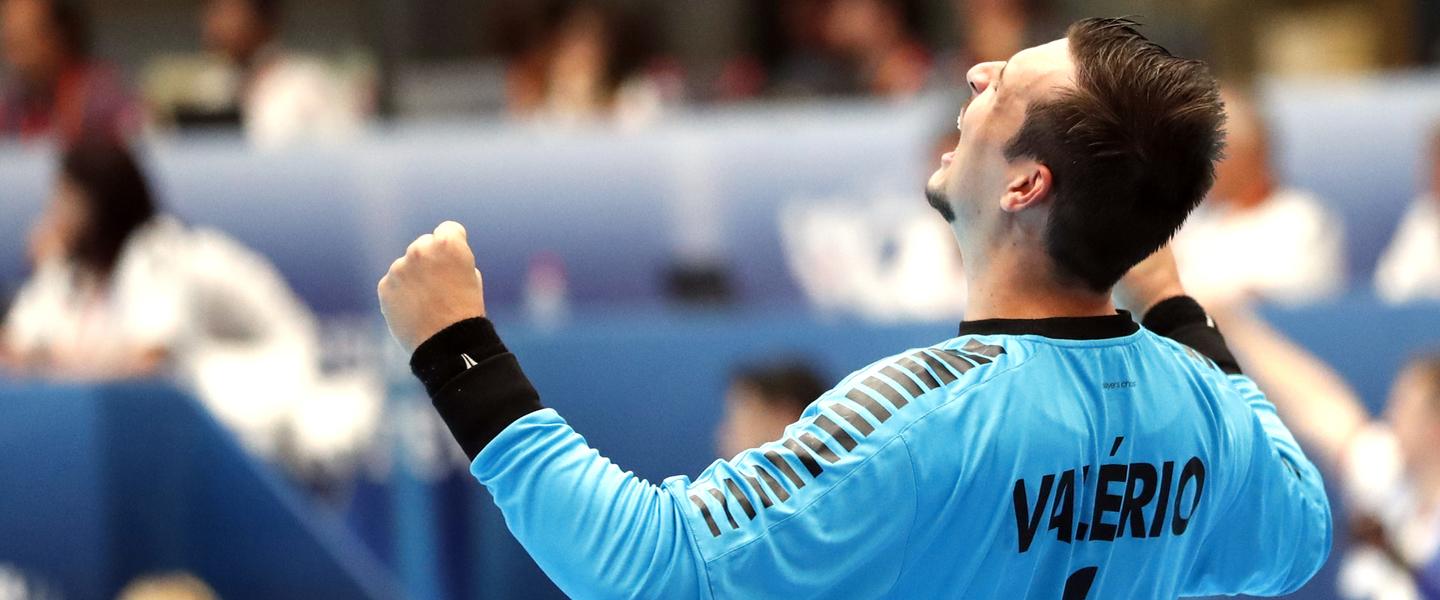 Portugal wrapped up round four for Group C at the 2019 IHF Men's Junior World Championship by taking an emphatic win over Hungary, which took their tally to six points and moved them to third place on the table. Hungary stayed on four points, in fourth position. 
With one match day remaining in the preliminary round, Croatia are on top of Group C with the maximum eight points, Brazil are second with six, Portugal are third and Hungary are fourth. Bahrain and Kosovo both count zero points and have no chance to proceed to the knock-out stage. 
GROUP C
Hungary vs Portugal 28:36 (13:18)
They arrived at Spain 2019 after reaching the semi-finals at the U20 EHF EURO 2018 last summer, but Portugal struggled to live up to their status as one of the top four sides in Europe early in their campaign. However, things are falling into place for Portugal, and on Sunday they collected their third victory, this time with a commanding final score versus Hungary. 
Portugal wasted no time getting started, recording a 5:0 run through the opening 10 minutes that was an ominous sign for Hungary. Even a time-out in the seventh minute did not help Hungary find their rhythm, and they only began to score after the 10-minute mark. With a score of 10:2 in the 15th minute, there already seemed little chance that Hungary could claim the points. 
Led once again by their perennial high scorer Diogo Silva, with eight goals, who was closely followed by line player Luis Frade with seven, Portugal maintained a clear lead – though Hungary reduced the deficit a little up until the break. 
Hungary's defence had clear trouble against the strong attack, and their goalkeepers could simply not stop the shots coming in quick succession. For Portugal, Diogo Valeria recorded 16 saves at 36%. Valeria faced 44 shots, highlighting the fact that his team's defence was not so strong – it was offence that won them the match. 
Hungary kept the distance to around five goals through until the last quarter, when Portugal began to move further in front. The outcome was clearly decided with an eight-goal difference, 22:30, in the 50th minute.