Iceland warm to Chile test
16 Jul. 2019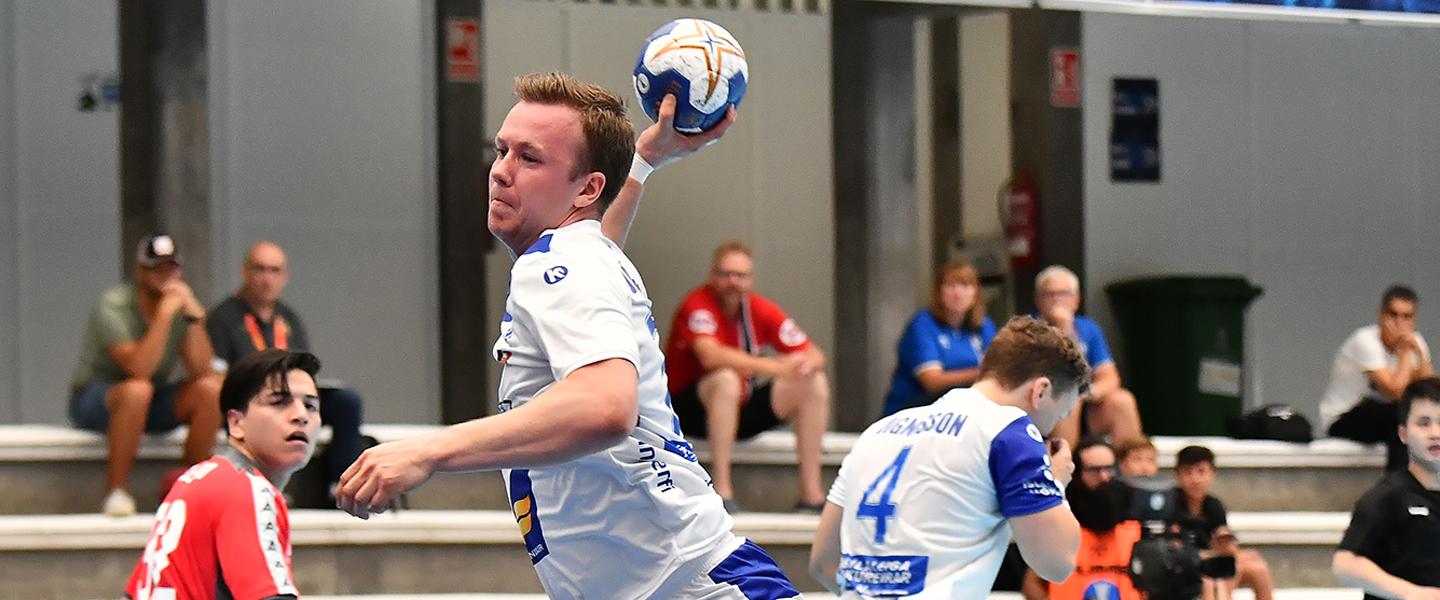 Iceland threw-off their Spain 2019 campaign with a come-from-behind win against Chile as the IHF Men's Junior World Championship opened at the Pavillon Municipal de Deportes de Pontevedra.
GROUP D
Iceland vs Chile 26:19 (10:10)

Coach Einar Andri Einarsson had to calm his Iceland side after just 15 minutes with his first time out as they found themselves down by three (8:5) against a Chilean side led from the front by captain and line player Jose Luis Lopez.  Lopez had already scored three times by then, including two delightful lobs over the onrushing Viktor Gisil Hallgrimsson in the Icelandic goal, but Hallgrimsson would prove to be a thorn in the side of the South American attack as the goalkeeper ended the half with 10 saves.
Despite this one-man wall Chile kept their noses in front well into the final minutes of the opening half but either side of their first time out (25th minute) Iceland drew level twice, through Orri Freyr Porkelsson and as the buzzer for the break went it was 10:10.
The second half was a different story as not only did Hallgrimsson continue making his presence felt (nine saves), his attackers made it count, going in front for the first time in the 33rd minute (11:10) and then pushing ahead by three by the 40th minute (16:13) as Chile looked to play the extra man in attack, leaving their goal vulnerable to easy long-range strikes from the Europeans.
A five-goal lead (20:15) going into the final 10 minutes ensured the result was already known for Iceland and thanks to those 19 saves, Iceland's goalkeeper Hallgrimsson was named the best player of the match.
"We played the ball a little better in the second half," said Iceland captain Ellidi Snaer Vidarsson to IHF.info after the match. "We also played a lot better in defence, we were not good in defence in the first half – always missing the player. But we woke up at 6am today, which is 4am Icelandic time so maybe we were not ready but it's no excuse – it's a world championship and you always have to be ready." 
Best Player of the Match: Viktor Gisil HALLGRIMSSON (ISL)
Photo: Juan Luis Recio/Spain 2019