Neighbouring rivalry, history on German side? 
15 Jul. 2019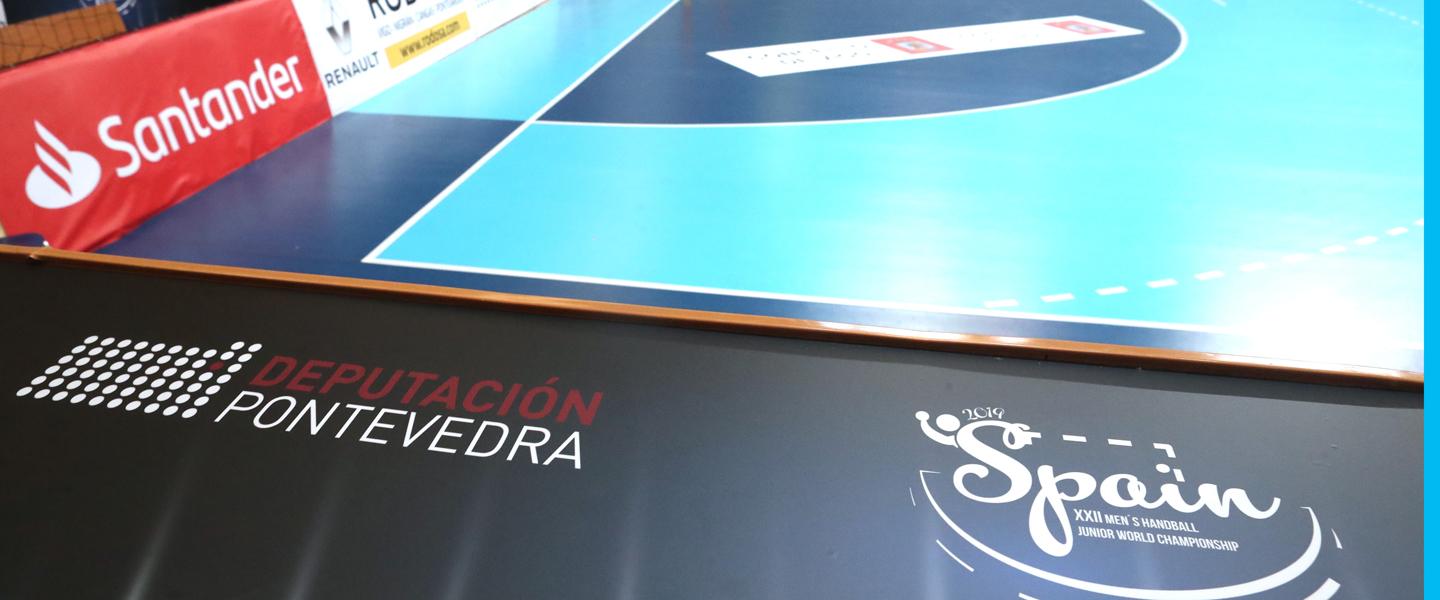 Group D at Spain 2019 will witness two teams with an impressive IHF Men's Junior World Championship record get their campaigns underway tomorrow in Pontevedra as both Germany and Denmark look to start with important wins on their way to what they hope will be a podium place.
However, first up in the group is the morning clash between Iceland and Chile, with the European side hoping to replicate a top ten continental finish on the global stage.
The Scandinavian clash between Norway and Denmark follows in the highlight match of the group before Germany take on Argentina in the third and final Group D game with the strong German side looking to get a medal at this level again. 
GROUP D
Feature match: Norway vs Denmark
Pavillon Municipal de Deportes de Pontevedra – 12:00 local time
The historic results of the IHF Men's Junior World Championship show that Denmark have the best record of any nation with the Scandinavians winning 11 medals in total, including two silvers in their last two appearances. In fact, since 2003, their dominance has been clear – they have only missed the semi-final stage once, in 2013, and last time around, in 2017, they lost by one goal in the final after extra time.
However, the Danes last won the title in 2005 and for Spain 2019 they did not even qualify directly, having finished 12th at the U20 EHF EURO last year – missing out on a direct spot. But after the African continental qualification event for Spain 2019 saw just seven teams take part, the fourth qualification spot for Africa was awarded to the continent of the reigning world champions, Europe, and the European Handball Federation nominated Denmark as first substitute nation, who confirmed their attendance.
The Danish generation in Spain 2019 won the bronze medal at the 2017 IHF Men's Youth World Championship, thanks to a last-second fast break from Mathias Gidsel, who is now team captain for the junior squad. 
"We are always confident when going into a match and we believe that we can beat any team, though we are also aware that there are many brilliant teams at this tournament," he said. "We'll have to see how far we can take this, but we believe in ourselves."
As neighbours, both Norway and Denmark know each other well and met most recently on 3 July at the Scandinavian Open Championship (SOC) preparation tournament in Helsingborg, Sweden, with Denmark running out 33:22 (13:12) winners.
Norwegian men's handball has begun to come close to replicating the achievements of the women's national teams and after years of results that ranged from placements between sixth and 14th at major championships, as well as a series of non-qualifications, Norway reached two IHF Men's World Championship finals in a row, in 2017 and 2019, and also played for the medals at the 2016 EHF EURO, finishing fourth. 
For the generation of players at Spain 2019, they have not quite reached the achievements of the senior team yet, finishing 12th out of 16 teams at the U18 EHF EURO 2016 and 17th at the 2017 IHF Men's Youth World Championship, although ninth spot at the U20 EHF EURO 2018 shows signs of improvement as they aim to reach the heights of the record fourth place finish Norway had in the competition, back in 1995.
After coming from 26:22 down to beat Sweden 33:29 in their final game of the SOC, Norway coach Joar Gjerde said his side will bring a "good feeling" into Spain 2019 and they will hope that continues throughout the next two weeks.
A double serving of South America vs Europe
Both Chile and Argentina come into Group D knowing that victories against European sides will be crucial if they want to qualify through to the eighth-finals, but both teams were unable to overcome their intercontinental rivals at the previous IHF Men's Junior World Championship in Algeria.
Chile face Iceland in the Group D morning clash with the European side registering an impressive seventh-place finish at the 2018 Men's U20 European Championship in Celje, Slovenia to qualify for Spain.
The South Americans finished as bronze medallists at the 2019 Men's Junior South and Central American Championship to grab their ticket to Spain and their coach is relishing the chance to be tested early on. "I think this is the most difficult and complex group of all the ones we had to face at the last World Championships," said coach Pablo Nuñez. "We will meet many global powerhouses. But for us that's not a problem, quite the contrary – it's a great challenge to compete against them."
In the third and final Group D game Germany take on Argentina with German coach Martin Heuberger aware of the threat that the South Americans will pose, despite Germany historically being strong in the competition having claimed fourth last time around in 2017 after winning it in 2009 and 2011, claiming silver in 1983 and 2007 and bronze in 2015.
"We definitely have been drawn into a tough and highly balanced group," he said. "We have to be ready right from the start against Argentina and facing three Scandinavian teams and two South American sides will mean that we have to change and adapt our tactics from day to day. Our first goal is to proceed to the eighth-final and to finish on the best possible position in our group to avoid teams such as Portugal or Croatia in the first knockout stage."
Argentina were impressive in their qualification, coming from four goals behind to beat Brazil at the 2019 Men's Junior South and Central American Championship final to take gold and coach Fernando Capurro is happy to see the rewards after the efforts that his team have made.
"In the last year and a half, we demanded a lot of effort from these boys, who have trained hard among their hours of study and work - now we need to enjoy," he said. "We are a team and therefore we have always had many options to choose. All the athletes provide something in every game we play – their individual progress has been remarkable."
Live stream for all matches will be provided on ihf.info. Simply click 'match details' for a live score, live stream option and all the match statistics.  
Group D – Pavillon Municipal de Deportes de Pontevedra: Tuesday 16 July
All times local
10:00    ISL vs CHI
12:00    NOR vs DEN
14:00    GER vs ARG